Terms of Use
- Sites Owned by Enginebasics, LLC
(We thank allpar for this language.)
Last update: Apr 22, 2011. The website from which you accessed this agreement ("the Website") is provided to you subject to the following conditions. These terms are in addition to any other terms governing access to the Website. By visiting (in any manner) the Website you accept these terms and conditions (the "Terms of Service"). Please read them carefully. Any Non-Human Visitors to the Website shall be considered agents of the individual(s) who controls, authors or otherwise makes use of them. The access rights granted to you under the Terms of Service are non-transferable without the express written permission of the owner of the Website.
Acceptance of Terms
Enginebasics, LLC ("Enginebasics") makes a variety of information and materials available to you on its Web sites (the "Sites"), subject to the terms and conditions in this document. By accessing any portion of these Sites, including downloadable materials or information, bulletin boards, Web pages, and any other material, you agree to the terms in this document (the "Terms of Use.") Enginebasics reserves the right to change the Terms of Use; your use of the Sites is subject to the most current posted version of the Terms of Use.
The Sites include but are not limited to Enginebasics.com and Engineforhonda.com.
Any additional guidelines posted on individual pages are hereby incorporated by reference into the Terms of Use.
If you breach any of the Terms of Use, your authorization to use these Sites automatically terminates and you must immediately destroy any materials or information downloaded or printed from the Sites.
Applicable law and jurisdiction
Each party agrees that any suit, action or proceeding brought by such party against the other in connection with or arising from the Terms of Service ("Judicial Action") shall be governed by the law of the state of residence of the registered Administrative Contact (the "Admin State") for the Website as such laws are applied to agreements between Admin State residents entered into and performed entirely within the Admin State. You consent to the jurisdiction of federal and state courts within the Admin State. You consent to the venue in any action brought against him in connection with breaches of these Terms of Service. You consent to electronic service of process regarding actions under the above agreement.
Trademarks used in these sites
The sites refer to a number of brands which are covered by intellectual property laws including trademarks. This includes Chrysler, Dodge, Plymouth, Jeep, Eagle, Mopar, Toyota, General Motors, Chevrolet, Consumer Reports, and Consumers Union. Enginebasics makes no pretentions regarding ownership of these trademarks and is not affiliated with any of the owners of these trademarks. Enginebasics's use of these trademarks is journalistic in nature only, similar to newspaper and magazine articles discussing these products and organizations.
Copyright and license
The materials and information on the sites are protected by copyright and/or other intellectual property laws. Any unauthorized use may violate such laws. Except as expressly provided herein, Enginebasics and any other writers or copyright or trademark holders do not grant any express or implied right to you under any patents, copyrights, trademarks, or trade secret information with respect to the Materials, information, and services.
Except as specifically permitted herein, no portion of the information or documents on the Sites may be reproduced in any form or by any means without the prior written permission of Enginebasics. This includes, but is not limited to, "reprinting" on the Web, in newsgroups, and in mailing lists.
Except as otherwise indicated elsewhere on these Sites, you may view, download and print the documents and information available on the Sites subject to the following conditions:
1. The documents and information on the Sites may not be distributed.
2. The documents and information may be used solely for personal, informational, non-commercial purposes.
3. The documents and information may not be modified or altered in any way. o You may not remove any copyright or other notices contained in the documents and information.
4. Enginebasics reserves the right to revoke the authorization to view, download and print the documents and information available on these Sites at any time. Any such use shall be discontinued immediately upon notice from Enginebasics.
5. The rights granted to you constitute a license and not a transfer of title.
The design and layout of these Sites are protected by trade dress and other laws and may not be copied or imitated in whole or in part.
SUBMITED ARTICLES
Various Articles have been submitted to Enginebasics.com that have been posted as Articles on the site with their appropriate author. If for any reason an article on enginebasics.com you believe has been copied from, or used unlawfully from any other website, please CONTACT US immediately. Enginebasics.com would like to not only protect its own content, but the content of others as well. While Enginebasics does its due diligence to research submitted articles, the website understands that articles could be unlawfully submitted without original owners permission.
In case of copyright infringement
If you believe that your work has been used in a way that constitutes copyright infringement on these Sites or on sites linked to from these Sites, please provide Enginebasics with a description and identification of the copyrighted work(s) that you believe have been infringed, what material in the Site is infringing upon it (with a URL or page title), and what you would like us to do; and information which would allow Enginebasics to contact you, such as your telephone number and email address. Enginebasics can be reached:
By email: CONTACT (please use "Copyright" in the subject line)
Warranties and disclaimers
All materials and services on these Sites are provided "as is" without warranty of any kind, either express or implied, including, but not limited to, the implied warranties of merchantability or fitness for a particular purpose, or the warranty of non-infringement.
Without limiting the foregoing, Enginebasics makes no warranty that (i) the services and materials will be uninterrupted, timely, secure, or error-free, (ii) the materials will meet your requirements, (iii) the results obtained from the use of the services or materials, particularly bulletin boards and information, will be effective, accurate or reliable, and (iv) the quality of any products, services, or information purchased or obtained by you from the Sites will meet your expectations. Some states or jurisdictions do not allow the exclusion of implied warranties or limitations on how long an implied warranty may last, so the above limitations may not apply to you. Where it is legal to limit implied warranties, and where implied warranties are legally required, they will be limited to 90 days.
Enginebasics assumes no responsibility for errors or omissions in anything that is referenced by or linked to these Sites. References to other corporations, their services and products, are provided "as is" without warranty of any kind, either express or implied.
The Sites could include mistakes, inaccuracies, or typographical errors. Enginebasics may make changes to these Sites, including the prices and descriptions of any products listed herein, at any time without notice. The materials or services at these Sites may be out of date, and Enginebasics makes no commitment to update such materials or services.
In no event shall Enginebasics or its suppliers be liable to you or any third party for any special, punitive, incidental, indirect or consequential damages of any kind, or any damages whatsoever, including, without limitation, those resulting from loss of use or profits, whether or not Enginebasics has been advised of the possibility of such damages, and on any theory of liability, arising out of or in connection with the use of these Sites or of any web site referenced or linked to from these Sites. Some jurisdictions prohibit the exclusion or limitation of liability for consequential or incidental damages, so the above limitations may not apply to you.
No advice or information, whether oral or written, obtained by you from Enginebasics or through or from the Sites shall create any warranty not expressly stated in the terms of use.
These Sites contains links to third-party Web sites that are not under the control of Enginebasics. Enginebasics makes no representations whatsoever about any other Web sites to which you may have access through these Sites. When you access a non-Enginebasics Web site, you do so at your own risk and Enginebasics is not responsible for the accuracy or reliability of any information, data, opinions, advice, or statements made on these sites or for the quality of any products or services available on such sites. Enginebasics provides these links merely as a convenience and the inclusion of such links does not imply that Enginebasics endorses or accepts any responsibility for the content or uses of such Web sites.
License for supplied information (user content)
Certain services offered on these Sites, such as but not limited to bulletin boards and feedback, accommodate or require user-supplied information or communications (collectively, "Supplied Information"). Depending upon the nature of the Service, by submitting Supplied Information to these Sites you grant Enginebasics one of the following two types of licenses:
1. For Supplied Information such as comments to the bulletin boards, news, or suggestions, you grant Enginebasics an unrestricted, worldwide, irrevocable license to use, reproduce, display, perform, modify, transmit and distribute such Supplied Information, and you also agree that Enginebasics is free to use any ideas, concepts, know-how or techniques that you send us for any purpose. However, we will not release your name or otherwise publicize the fact that you submitted such Supplied Information to us if you specifically tell us not to do this.
2. For Supplied Information that is the result of your creative efforts, such as contributed pages, you hereby grant Enginebasics a worldwide, royalty-free, non-exclusive license to reproduce and modify (for purposes of formatting, maintenance or Site administration) such Supplied Information. You also grant Enginebasics the right to distribute and publicly display and perform such Supplied Information for the purpose for which such Supplied Information was submitted. This license will be in effect until such Supplied Information is removed from the Site.
From time to time Enginebasics may distribute "profit-sharing" checks. The size, frequency, and existence of these checks is determined solely by Enginebasics. No formula is used, and payment is neither explicitly nor implicitly promised or implied. Most writers are not renumerated by financial means.
Prohibited communications
You may only submit to the Sites, Supplied Information that is (a) owned by you, (b) submitted with the express permission of the owner, or (c) in the public domain. You are prohibited from posting or transmitting to or from this Sites any unlawful, threatening, libelous, defamatory, obscene, pornographic, or other materials that would violate any law or the rights of others, including without limitation, laws against copyright infringement. You may not "spoof" other users or pretend to be other people. Violation of these restrictions may result in limitations on access by you to these Sites.
Management of services and access
Enginebasics reserves the right, in its sole discretion, to delete or remove your Supplied Information from the Sites and to restrict, suspend or terminate your access to all or part of these Sites, at any time for any reason without prior notice or liability.
Enginebasics shall have no liability or responsibility for the deletion or failure to store any information or materials.
Enginebasics may, but is not obligated to, monitor or review (i) any areas on the Sites where users transmit or post Supplied Information, including but not limited to bulletin boards, and (ii) the substance of any Supplied Information.
To the maximum extent permitted by law, Enginebasics will have no liability related to Supplied Information arising under the laws of copyright, libel, privacy, obscenity, or otherwise. Enginebasics also disclaims all liability with respect to the misuse, loss, modification, or unavailability of any Supplied Information.
Interactive issues and general usage
(We thank Maxpower.ca for this language.)
Use of this website and information distributed from this website is subject to the following terms of use and privacy policy. Your use of this website indicates acceptance of these terms. This website is intended for informational purposes only. It is provided for your personal non-commercial use only. You agree to follow all applicable laws when using this website. You agree you shall not upload or post unlawful, threatening, harmful, obscene, defamatory, or objectionable content, disrupt or attempt to gain unauthorized access to, transmit junk mail or comment posting, collect information about other users, sell access to the website or the data herein, or redistribute any content of this website.
You agree that all user-generated content, including but not limited to comments you leave, correspondence with its authors, participation in dynamic polls or any other form of user-submitted communication with this website is that sole property of the owner of this website. There is no expectation of confidentiality or privacy in any communications you may have with this website or its authors.
You agree that use of the RSS feeds generated by this site is for personal non-commercial news aggregators only. Enginebasics, LLC will take appropriate legal measures within its rights to protect its content and intellectual property.
Indemnity
You agree to indemnify and hold Enginebasics, and its subsidiaries, affiliates, officers, agents, co-branders or other partners, and employees, harmless from any claim or demand, including reasonable attorneys' fees, made by any third party due to or arising out of content you submit, post to or transmit through the Sites (including, without limitation, any Supplied Information), your use of the Sites, your connection to the Sites, your violation of the Terms of Use, or your violation of any rights of another person or entity.
Privacy Policy
We use third-party advertising companies, primarily Google.com, to serve ads when you visit our Web site. These companies may use information (not including your name, address, email address or telephone number) about your visits to this and other Web sites in order to provide advertisements on this site and other sites about goods and services that may be of interest to you. In the course of serving advertisements to this site, our third-party advertiser may place or recognize a unique "cookie" on your browser.
In addition, our server automatically logs certain information which is placed in huge files not accessible to the public. This information is not especially personal and includes IP address (the numeric location of your Internet access point, which is usually an Internet service provider), the page which refered you to our site (if any), your browser and operating system, and other, similar information. We generally do not do anything with this information, but sometimes use summaries of this type of information for planning and server management. This specific information is never shared with people outside of Enginebasics, LLC. We do not share e-mail address or other information of people who write to Enginebasics with outside companies and do not add people to mailing lists without their explicit consent.
Governing Law and Jurisdiction
These Sites (excluding linked sites) is controlled by Enginebasics, LLC from its offices within the state of Utah, United States of America. By accessing these Sites, you and Enginebasics agree that all matters relating to your access to, or use of, this Sites shall be governed by the statutes and laws of the State of Jersey, without regard to the conflicts of laws principles thereof. You and Enginebasics also agree and hereby submit to the exclusive personal jurisdiction and venue of the Superior Court of Utah County and the United States District Court for Utah with respect to such matters. Enginebasics makes no representation that Materials, information, or Services available on this Sites are appropriate or available for use in other locations, and accessing them from territories where their contents are illegal is prohibited. Those who choose to access these Sites from other locations do so on their own initiative and are responsible for compliance with local laws.
ATTENTION READER:
If you enjoyed the information and article you just read be sure to check out our newly released book with even more exciting photo's and information:
How to Turbocharge and Tune your Engine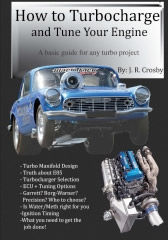 Follow Enginebasics on...


Want to know more about your particular Make and Model vehicle? All of these vehicles are covered in the tech, maintenance and repair articles found above. Enginebasics is the wiki or wikipedia of car part, repair, how to and tuning information. Let us be the class 101 for your automotive learning.
| | | | | | |
| --- | --- | --- | --- | --- | --- |
| Ford | General Motors GM | Pontiac | Jaguar | Land Rover | Nissan |
| Toyota | Honda | Lexus | Acura | Lotus | Scion |
| Infinity | BMW | Mercedes | Mitsubishi | Ferrari | Maserati |
| Lamborghini | Volks Wagen VW | Saab | Audi | Hyundai | Kia |
| Subaru | Mazda | Chevy | Volvo | Caddilac | Dodge |
| Chrylser | Daewoo | Porsche | Mercury | Freightliner | MG |
Individual Models
| | | | | | |
| --- | --- | --- | --- | --- | --- |
| Ford Mustang | Mitsubishi Eclipse | Mitsubishi Evo | Subaru WRX / STI | Dodge Viper | Chevrolet Corvette |
| Nissan Skyline | Honda S2000 | Nissan 350z | Toyota Supra | Chevy Camaro | Lotus Elise Exige |
| Honda Civic | VW Golf | Dodge SRT-4 | Eagle Talon | Acura Integra | BMW M3 |
| Nissan 240sx | Porsche 911 | Acura NSX | Honda Accord | Toyota Camry | Toyota MR2 |
| VW R32 | Dodge Truck | Mazda Rx7 | VW Jetta | Sand Buggy | Nissan Sentra |
Try The Car Enthusists Test (Link) and see how much of a motorhead you REALLY are.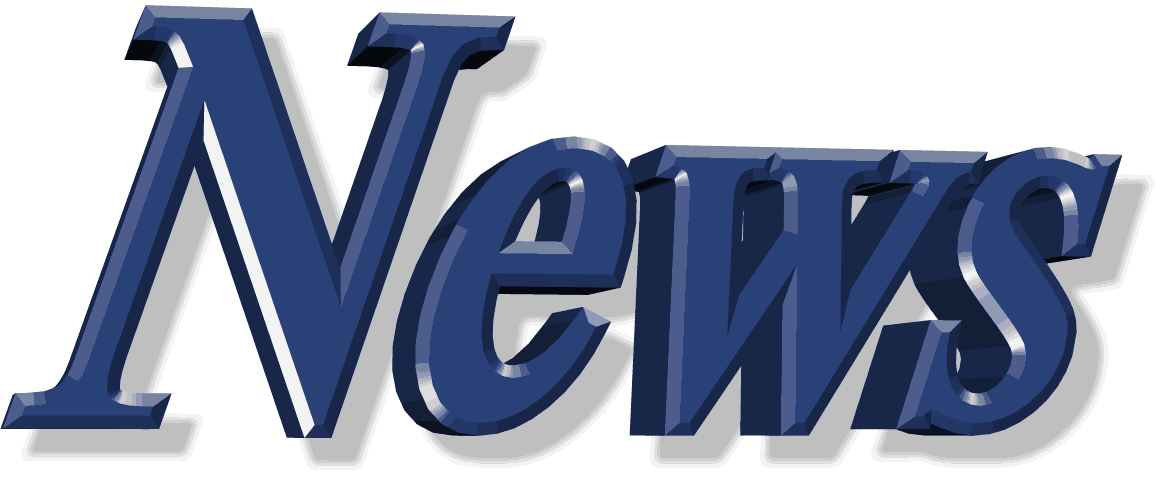 For the latest Automotive news and stories visit the websites below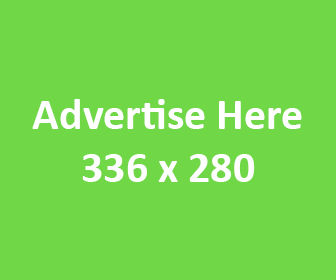 Our feature Build: An AWD V6 Civic