Borg Warner Release S300SX 91S72 (66mm) and S300SX-E 91S75 (69mm)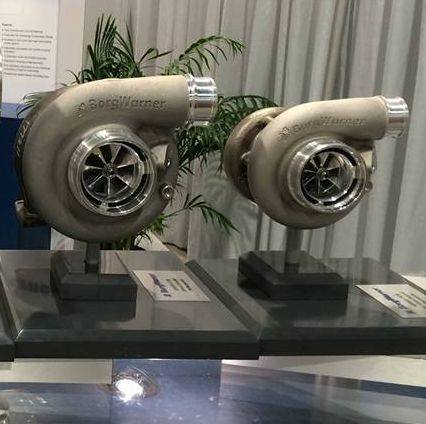 Contributed By: Enginebasics.com
Borg Warner is updating their Airwerks line of turbochargers with:
"The S200 and S300 lines have been overhauled and are being debuted at the sema show. Both sizes feature forged milled compressor wheels with new aerodynamic packages. The compressor covers and wheels have been jointly redesigned and optimized. The combination is able to outflow the previous designs start to finish."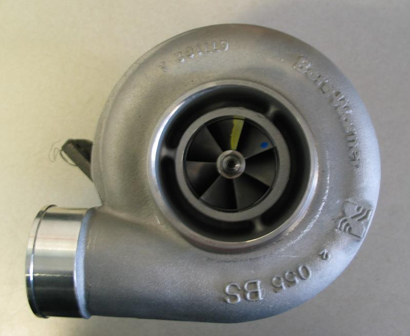 Technology from the high end EFR series are trickling down and finding their way onto the S200 and S300 series of turbochargers.
"BorgWarner will also introduce seven new S200SX-E and
S300SX-E turbochargers to its AirWerks series. Along with improved flow and efficiency, these new turbochargers feature forged milled compressor wheels with extended tip technology, and pre-machined speed sensor and boost ports. The S200SX-E will be available in 52 mm and 57 mm inducer sizes. The S300SX-E will be available in five new sizes from 61.4 mm to 69mm and also offer a 360 degree thrust bearing for improved thrust capability."
Lets talk about two products that specifically are coming to the market very soon.
Product 1:
The S300SX 91S72 (66mm) turbo, also known as the Borg Warner S366, has just been updated. The new unit has no changes to its CHRA center housing or its rear turbine housing and wheel, but big changes occurred to its compressor wheel. The 66mm wheel has been updated with new aero and design to move from an 85 lb compressor wheel to a 93 lb compressor wheel. This is a HUGE upgrade. Most turbo manufactures would love to pick up 3-4 lbs per min of compressor flow with a re-design, but Borg Warner has picked up 8lbs more flow. To give you an idea that roughly means another 80 wheel HP can be had out of the same size 66mm turbo as before. Can you imagine having the exact same spool, running the exact same boost, and go from 850 wheel to over 930 wheel? Well, you can now. Granted these numbers are all assuming the motor can flow that much CFM of air, but the compressor map shows the potential is there.
Below is a shot of the new compressor map in black laid over the old compressor map in red. Notice how much fatter the efficiency islands are and how much farther the map extends to the right at equal pressure ratios. (Click on image for larger pictures)
Product 2: S300SX-E 91S75 (69mm)
Borg Warner has decided to take its 300 series size turbo's one step farther. Previously the largest compressor wheel Borg Warner offered in the 300 size turbo's was the 66mm wheel. Borg Warner has just announced that they will also release a 69mm wheel now in that same cartridge size. The new turbo is called the S300SX-E 91S75 (69mm). It will feature the same updated aero package on the compressor side as the 66mm wheel, but with a larger 69mm inducer. This 3mm larger inducer compressor size is worth another 5-7lbs of airflow. Its tough to see exactly because BW showed the efficiency lines all the way out to 0.56 on the S366 map, but on the S369 map they only clearly show out to 0.62. If you extrapolate out the curve of the 0.56 efficiency island you can see it is going to land somewhere between 97-99lbs of air. Basically this turbo is going to be knocking on the door of a 1000 whp turbo. The compressor map below is comparing this new Borg Warner S369 we will call it turbo, to the OLD S366 turbo.
ATTENTION READER:
If you enjoyed the information and article you just read be sure to check out our newly released book with even more exciting photo's and information:
How to Turbocharge and Tune your Engine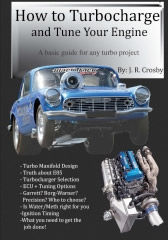 Follow Enginebasics on...


Want to know more about your particular Make and Model vehicle? All of these vehicles are covered in the tech, maintenance and repair articles found above. Enginebasics is the wiki or wikipedia of car part, repair, how to and tuning information. Let us be the class 101 for your automotive learning.
| | | | | | |
| --- | --- | --- | --- | --- | --- |
| Ford | General Motors GM | Pontiac | Jaguar | Land Rover | Nissan |
| Toyota | Honda | Lexus | Acura | Lotus | Scion |
| Infinity | BMW | Mercedes | Mitsubishi | Ferrari | Maserati |
| Lamborghini | Volks Wagen VW | Saab | Audi | Hyundai | Kia |
| Subaru | Mazda | Chevy | Volvo | Caddilac | Dodge |
| Chrylser | Daewoo | Porsche | Mercury | Freightliner | MG |
Individual Models
| | | | | | |
| --- | --- | --- | --- | --- | --- |
| Ford Mustang | Mitsubishi Eclipse | Mitsubishi Evo | Subaru WRX / STI | Dodge Viper | Chevrolet Corvette |
| Nissan Skyline | Honda S2000 | Nissan 350z | Toyota Supra | Chevy Camaro | Lotus Elise Exige |
| Honda Civic | VW Golf | Dodge SRT-4 | Eagle Talon | Acura Integra | BMW M3 |
| Nissan 240sx | Porsche 911 | Acura NSX | Honda Accord | Toyota Camry | Toyota MR2 |
| VW R32 | Dodge Truck | Mazda Rx7 | VW Jetta | Sand Buggy | Nissan Sentra |
Try The Car Enthusists Test (Link) and see how much of a motorhead you REALLY are.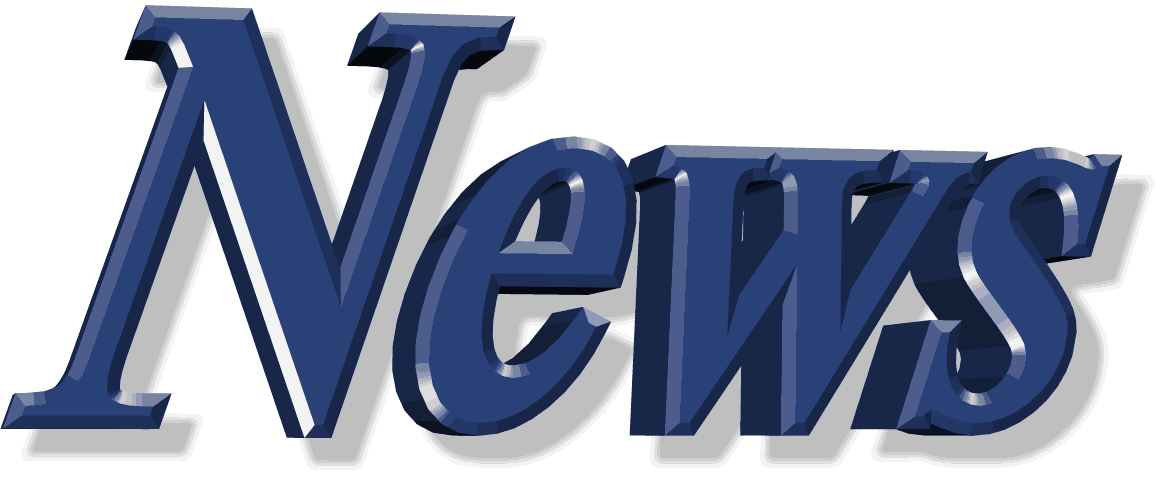 For the latest Automotive news and stories visit the websites below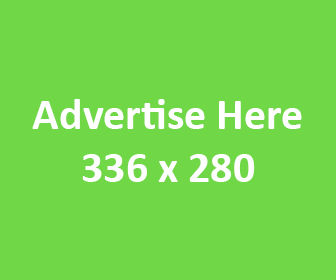 Our feature Build: An AWD V6 Civic