What weight of oil do I use for my car?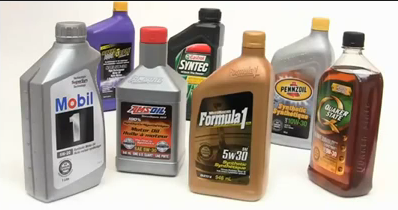 How to know what oil to run Synthetic or Conventional?
Contributed by:Enginebasics.com
We get asked here a lot about oil.  There are so many choices and so many different weights of oils it can be confusing. To add to that we now have regular dino oil, synthetic mix, and full synthetic to choose from.  Let's take a second to go over what all this means and help you pick out the best oil to use on your car or truck.
Which oil weight should I run in my car?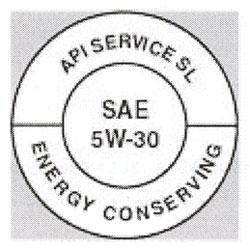 Every car engine has been engineered to run on a certain weight of oil.  By weight, we are actually referring to how thick the oil is at certain measured temperatures.  It is important to get this right, because the way the engine runs and stays lubricated is dependent upon this.  Luckily it's very easy to know what weight of oil you should use.  Every car has the weight of oil for their specific model/engine located in the owner's manual.  The owner's manual will also list the amount of oil needed as well.  If one was looking to do an oil change on their car or truck they should follow the specified factory oil weight and run that in the car.
Should I run Synthetic, Synthetic-blend, or regular oil in my engine?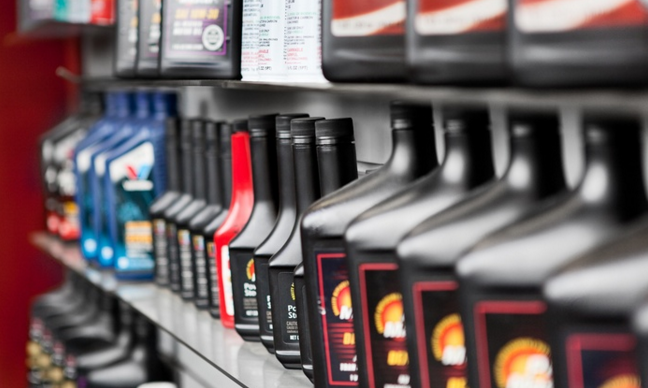 Tough to give one answer really, with many opinions on the matter.  Let's try to make the answer as simple as possible.
Regular motor oil has been used for years with no problems, so if one wanted to stay with regular motor oil there is nothing wrong with that.  Understand that regular motor oil begins to break down right around the 5,000 mile mark so you need to be liberal in changing the oil and filter every 5k.  For those that are looking to do oil changes less frequently, they should look at synthetic motor oils.  Personally, if your going to make the change over to a synthetic than there is no reason to be looking at the blended synthetics, but instead do a full synthetic oil.  The cost for a full synthetic oil will go up, but it does allow you to stretch out the amount of time before an oil change is mandatory.
The other things to consider are the climate and driving style.  For those of you who are in a harsh climate, synthetic oils have proven to protect the engine better in these extreme climates.  It goes for driving style as well.  For those of you who have a lead foot and like to run the motor hard when the time is right, a full synthetic oil can offer more protection than regular oil at certain times.
Understand that the answers given are extremely basic and if you would like more information on the topic, be sure to check out the other articles we have here on the website on oil weights and types.
Do I need to change my oil filter with every oil change?
YES!!!  There is no point is changing the oil if you 're just going to run it back through your dirty filter.  Some people say changing the filter is not necessary every time since really you just need fresh oil that hasn't broken down.  While there is some truth to this it just doesn't make any sense to pay the extra $5 bucks and replace the dirty filter while you are there.  Your engine will thank you for it, and you will be able to get better life out of your new oil.
Should I change my own motor oil?
If you have the time and the simple tools to do it, it is a great way for the owner of any vehicle to have a reason to get under and above the car and make sure all is well.  Any quick lube service isn't going to take the time that an owner will with checking everything out and making sure its right.  Even if the owner knows nothing about cars at all, they will many times be able to spot things that don't look correct.  Also the owner can know that it is getting done right.  SO MANY horror stories have been posted on the web about engines that have been ruined by the minimum wage worker down at the local "quick lube".  So again, if you have the time than the tools are cheap.  Nothing more rewarding than doing something yourself.
Hopefully you enjoyed this article and will like us on Facebook and follow us on Twitter.  Be sure to check the links found at the top of the page for more articles.  If you have any questions please contact us.
ATTENTION READER:
If you enjoyed the information and article you just read be sure to check out our newly released book with even more exciting photo's and information:
How to Turbocharge and Tune your Engine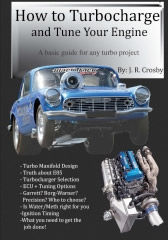 Follow Enginebasics on...


Want to know more about your particular Make and Model vehicle? All of these vehicles are covered in the tech, maintenance and repair articles found above. Enginebasics is the wiki or wikipedia of car part, repair, how to and tuning information. Let us be the class 101 for your automotive learning.
| | | | | | |
| --- | --- | --- | --- | --- | --- |
| Ford | General Motors GM | Pontiac | Jaguar | Land Rover | Nissan |
| Toyota | Honda | Lexus | Acura | Lotus | Scion |
| Infinity | BMW | Mercedes | Mitsubishi | Ferrari | Maserati |
| Lamborghini | Volks Wagen VW | Saab | Audi | Hyundai | Kia |
| Subaru | Mazda | Chevy | Volvo | Caddilac | Dodge |
| Chrylser | Daewoo | Porsche | Mercury | Freightliner | MG |
Individual Models
| | | | | | |
| --- | --- | --- | --- | --- | --- |
| Ford Mustang | Mitsubishi Eclipse | Mitsubishi Evo | Subaru WRX / STI | Dodge Viper | Chevrolet Corvette |
| Nissan Skyline | Honda S2000 | Nissan 350z | Toyota Supra | Chevy Camaro | Lotus Elise Exige |
| Honda Civic | VW Golf | Dodge SRT-4 | Eagle Talon | Acura Integra | BMW M3 |
| Nissan 240sx | Porsche 911 | Acura NSX | Honda Accord | Toyota Camry | Toyota MR2 |
| VW R32 | Dodge Truck | Mazda Rx7 | VW Jetta | Sand Buggy | Nissan Sentra |
Try The Car Enthusists Test (Link) and see how much of a motorhead you REALLY are.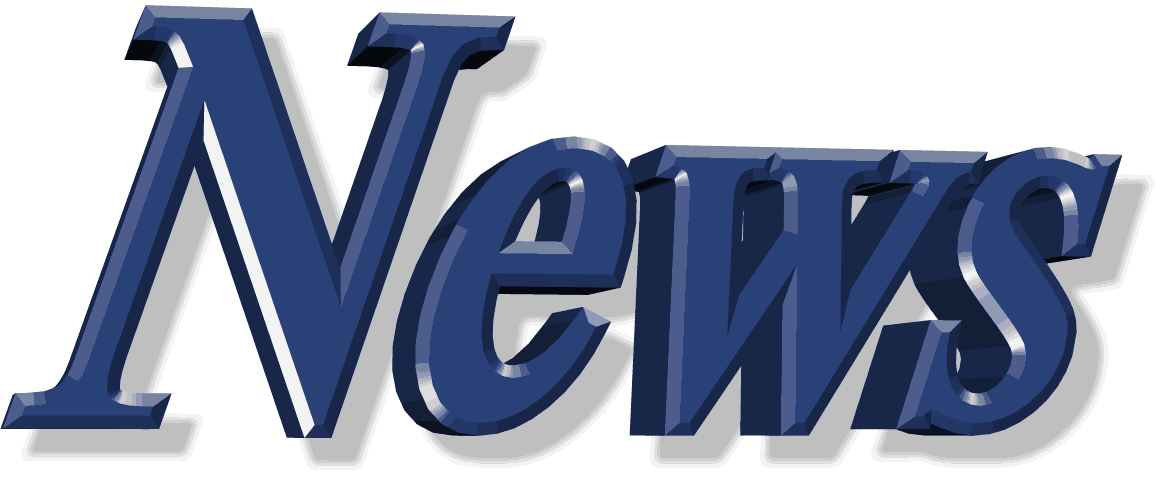 For the latest Automotive news and stories visit the websites below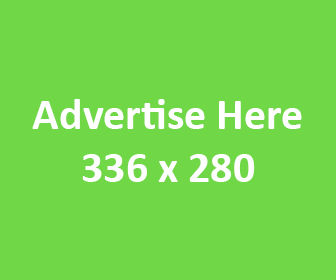 Our feature Build: An AWD V6 Civic