Ethanol vs water / alcohol/meth injection
We put the debate to rest in this comparative article.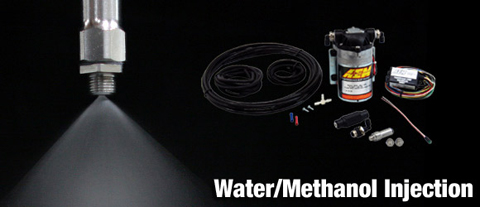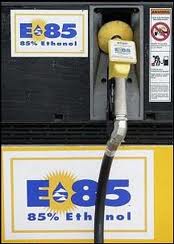 Contributed By: Enginebasics.com
With the introduction of Ethanol type fuels like E85, and the wide spread use of water/meth injection, there is a debate stirring about which is better. The goal of this article will be to compare and contrast the two, weighing out the pros and cons of each set-up.
Water/Meth Injection
If you haven't taken the time to read enginebasics.com full article on water/meth injection, then CLICK THE LINK HERE to make the jump to that page. That article goes over the history, implication, and uses for meth injection. The best thing about water-meth set-ups is that anyone, anywhere, can install an injection type system on there motor. Also there are choices in what to inject based on the desired outcome.
100% water injection
Water is a great detonation suppressant and also helps to lower the EGT's of any engine. As the water enters the combustion chamber, and is compressed, it vaporizes. This change in states pulls energy in the form of temperature from the system. This drop in temperature in the cylinder cools hotspots in the combustion chamber and helps to detour pre-ignition. The water also suppresses spiking EGT's from running aggressive timing or high cylinder pressures, and keeps the motor from warping or burning up a valve.
Water/Alcohol Injection
Instead of injecting just straight water, a mixture of alcohol can be added to the system as well. Alcohol, while it has a very low BTU rating, is great at lowering air temperatures as well as cooling the combustion. Because alcohol has a low latency of heat, and evaporates easily, when mixed with water it aids in the atomization of the water and as it evaporates before entering the motor, pulls heat out of the air to lower the air intake temperature ( AIT's ) . Denatured alcohol (or methylated spirits) is mostly used, and it is cheap and easy to come by. Any local pharmacy will sell it. As for the mixture ratio, most go with a 30%-50% mixture with water.
Water/Meth injection
Many users opt for another choice and do a ratio of water and methanol when setting up an injection system. Methanol not only has cooling property similar to fast evaporating alcohols, but has a decent BTU rating that aids in making more power as well. Some argue that it can lower AIT's just as well as alcohol, but with its higher BTU rating will help the car make more power, so it is superior to just mixing in alcohol. There have been many comparisons that might support this reasoning causing many users to choose a methanol mixture over an alcohol one, but one thing is for sure; Methanol is not as readily available, and as cheap as alcohol. When it comes to the mixture ratio, like alcohol, many go with a mixture of around 30%-50% methanol to water.
Ethanol Fuels (E-85)
With the push near the end of the 2000's for alternative fuels, corn based fuels, like ethanol, started popping up a local gas stations across the US. This type of fuel had a lower BTU rating than standard gasoline, and required 30% more of it for a stoic burn, but it also had a very high octane rating and incredible detonation suppressing abilities. While this fuel has not been popular with regular commuter vehicles, ethanol has turned out to be a winner with high performance N/A and forced induced cars. Enthusiasts and racers alike have commented that the fuel is just as good, if not better at times, then most of the expensive race fuels found on the market today. Add to that the price of ethanol being two if not three times cheaper than race gas, we see why it's getting so much attention.
Which one is better, Water Meth Injection Vs. E85?
Well, I think the answer is pretty clear, E85 is a DOMINANT fuel when compared to pump gas and an injection system, but there is more to it than that. There are many hidden costs in setting up an E85 type fuel system. Read this article on HOW TO SET UP E85, and follow that up with this article on HOW TO TUNE E85 EQUIPPED MOTORS. The costs of new fuel lines, fuel injectors, fuel pump, and ECU tuning can add up quickly. That is not all the costs though of E85.
Many do not have access to E85 at local pumps so they are forced to looking at buying it in bulk and shipping it. While that really adds to the cost, you must also remember that you have to buy some sort of pump to get it out of the barrels and into your gas tank, and also have to store these tanks somewhere. To make ordering E85 and shipping it even close to worth it, you must order it in large drums that require a forklift to get off of the shipping truck. Needless to say, unless you have a local race-shop that is ordering it in bulk and then selling it off locally, this is probably out of the question as an option.
Enter Water type injections. They can be set-up on any vehicle and require on minor tuning adjustments on most ECU's unless large amounts are being injected. Everyone has access to the additives, and it is cheap. The hardest part, and most often the cause of failure, is setting up the injection set-up properly and safely. While it may appear as easy as just having a reservoir, hooked to a pump, hooked to a nozzle mounted in your intake piping, there is a bit more to it than that.
Summary
If you have access to E85, its basically race gas that currently costs less than regular pump gas. Can't go wrong there. Lets face it though; many of us don't have access to it at the pump. The alternative is race gas or some sort of aftermarket injection. Take a quick look around on the Internet and you will see that many tuners are having GREAT success with aftermarket injection systems. If you're looking to push the limit on your vehicle either of these forms of fuel are going to help you accomplish your goal, and add some reliability to your set-up. REMEMBER, it's all in the install and the tuning, so take your time, and don't take short cuts.
ATTENTION READER:
If you enjoyed the information and article you just read be sure to check out our newly released book with even more exciting photo's and information:
How to Turbocharge and Tune your Engine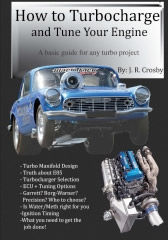 Follow Enginebasics on...


Want to know more about your particular Make and Model vehicle? All of these vehicles are covered in the tech, maintenance and repair articles found above. Enginebasics is the wiki or wikipedia of car part, repair, how to and tuning information. Let us be the class 101 for your automotive learning.
| | | | | | |
| --- | --- | --- | --- | --- | --- |
| Ford | General Motors GM | Pontiac | Jaguar | Land Rover | Nissan |
| Toyota | Honda | Lexus | Acura | Lotus | Scion |
| Infinity | BMW | Mercedes | Mitsubishi | Ferrari | Maserati |
| Lamborghini | Volks Wagen VW | Saab | Audi | Hyundai | Kia |
| Subaru | Mazda | Chevy | Volvo | Caddilac | Dodge |
| Chrylser | Daewoo | Porsche | Mercury | Freightliner | MG |
Individual Models
| | | | | | |
| --- | --- | --- | --- | --- | --- |
| Ford Mustang | Mitsubishi Eclipse | Mitsubishi Evo | Subaru WRX / STI | Dodge Viper | Chevrolet Corvette |
| Nissan Skyline | Honda S2000 | Nissan 350z | Toyota Supra | Chevy Camaro | Lotus Elise Exige |
| Honda Civic | VW Golf | Dodge SRT-4 | Eagle Talon | Acura Integra | BMW M3 |
| Nissan 240sx | Porsche 911 | Acura NSX | Honda Accord | Toyota Camry | Toyota MR2 |
| VW R32 | Dodge Truck | Mazda Rx7 | VW Jetta | Sand Buggy | Nissan Sentra |
Try The Car Enthusists Test (Link) and see how much of a motorhead you REALLY are.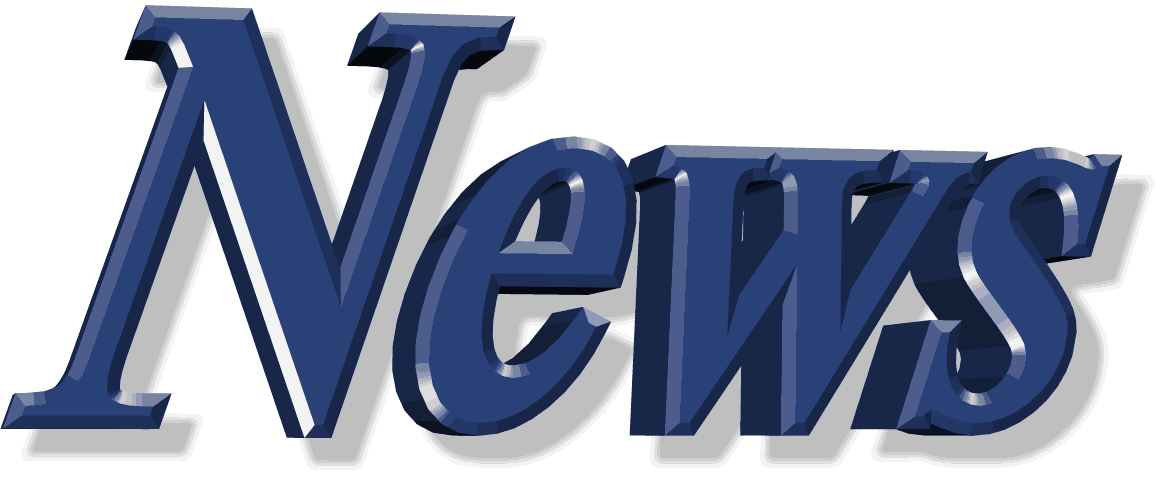 For the latest Automotive news and stories visit the websites below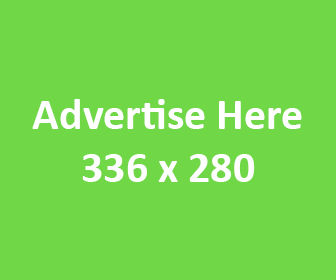 Our feature Build: An AWD V6 Civic