Brake Fluid Basics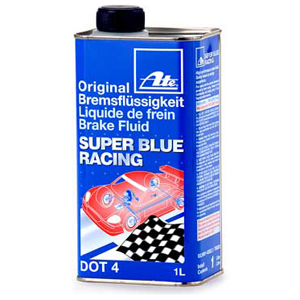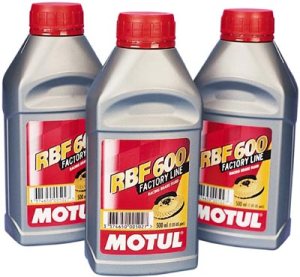 What you need to know before that next Track Day or Autocross
Contributed By: Cory B.
While brake fluid is a very neglected item, it should be held with a higher regard for street and track safety. Without it, stopping a 2 ton vehicle traveling 60 miles per hour would be impossible. How it does this is through simple machines. When you press on the petal you use leverage to compress a piston with hydraulic fluid it squeezes the brakes together applying friction to the wheels slowing the car down.
Brake fluid is practically incompressible, but when it has gas bubbles, or air it will become more compressible, which gives a "spongie" petal feeling, and eventually causes your brakes to fail. This is why brake fluid requires a higher boiling point so it will stay a liquid and not evaporate to a gas. The department of transportation or (dot) has set standards for brake fluids. These are referred to as Dot ratings. When there is no water in the brake system this is known as having a "dry" system. But when water is introduced to the system it starts causing problems. Water has a low boiling point and can cause rust and damage to the system.
Dot 5, a silicone based fluid will not mix with the water, causing a "pocket" of water in the lowest point of the system. Not only will this rust the lines it will boil in lower temperatures and cause a pocket of steam. Then when the pedal is pressed this gas will compress, decreasing the effectiveness of the brakes and may cause brake failure. It is also very important that air does not get in you brake system. Air is an easily compressible gas and will cause poor brake performance and will give you the "spongie" pedal feeling. Remember to always bleed and double check your brakes before an autocross or track event to be sure they are up to the task you are about to put them through.
These are the minimum boiling point dot requirements (click to enlarge image)

This shows how much water can do to your system which is why you are advised to change your brake fluid on a regular basis. The idea is that the longer your brake fluid remains unchanged the more water you will have in your system. If there is a leak in your system then depending on the size of the leak two things could happen. If the leak is small then you will slowly run out of brake fluid and your brakes will fail. If the leak in the system is large, then when you press on the brake pedal all the fluid will be force out of the system resulting in the failure of your brakes.
There are 4 major dot ratings (dot referring to the department of transportation). Dot 3,4 are polyethylene glycol based fluid.. While Dot 5 is a silicone based. There are pros and cons for these different brake fluids. For example never use Dot 5 in an Anti lock brake system. Dot 5 will destroy the valves on a ABS (anti lock brake) system. Dot 3,4,5.1 will also corrode paint, while dot 5 has no harmful effect on your paint. Dot 3,4,5.1 all absorb water giving lowering their boiling point. While dot 5 does not absorb water. This is both is good and bad because if water gets in the system it will pocket up and rust you brake lines. Dot 5.1 is a Borate Ester/ Glycol Ether that meets the standards for dot 5. It is important that you do not use one type of brake fluid in a system that has used the other, without thoroughly flushing the system. You must also be careful when putting Dot 5 fluid in the system, because it is very difficult to not get air in your lines.
MOST IMPORTANT will be the fluid you use. Locally it is hard to find good brake fluid, but amazon always has good fluids are their pricing even with shipping is hard to beat locally:
Be sure to check our article out on bleeding your brakes to make sure you are keeping up with the maintenance of the brakes on your vehicle.
ATTENTION READER:
If you enjoyed the information and article you just read be sure to check out our newly released book with even more exciting photo's and information:
How to Turbocharge and Tune your Engine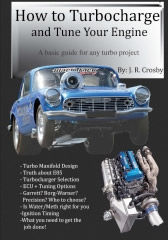 Follow Enginebasics on...


Want to know more about your particular Make and Model vehicle? All of these vehicles are covered in the tech, maintenance and repair articles found above. Enginebasics is the wiki or wikipedia of car part, repair, how to and tuning information. Let us be the class 101 for your automotive learning.
| | | | | | |
| --- | --- | --- | --- | --- | --- |
| Ford | General Motors GM | Pontiac | Jaguar | Land Rover | Nissan |
| Toyota | Honda | Lexus | Acura | Lotus | Scion |
| Infinity | BMW | Mercedes | Mitsubishi | Ferrari | Maserati |
| Lamborghini | Volks Wagen VW | Saab | Audi | Hyundai | Kia |
| Subaru | Mazda | Chevy | Volvo | Caddilac | Dodge |
| Chrylser | Daewoo | Porsche | Mercury | Freightliner | MG |
Individual Models
| | | | | | |
| --- | --- | --- | --- | --- | --- |
| Ford Mustang | Mitsubishi Eclipse | Mitsubishi Evo | Subaru WRX / STI | Dodge Viper | Chevrolet Corvette |
| Nissan Skyline | Honda S2000 | Nissan 350z | Toyota Supra | Chevy Camaro | Lotus Elise Exige |
| Honda Civic | VW Golf | Dodge SRT-4 | Eagle Talon | Acura Integra | BMW M3 |
| Nissan 240sx | Porsche 911 | Acura NSX | Honda Accord | Toyota Camry | Toyota MR2 |
| VW R32 | Dodge Truck | Mazda Rx7 | VW Jetta | Sand Buggy | Nissan Sentra |
Try The Car Enthusists Test (Link) and see how much of a motorhead you REALLY are.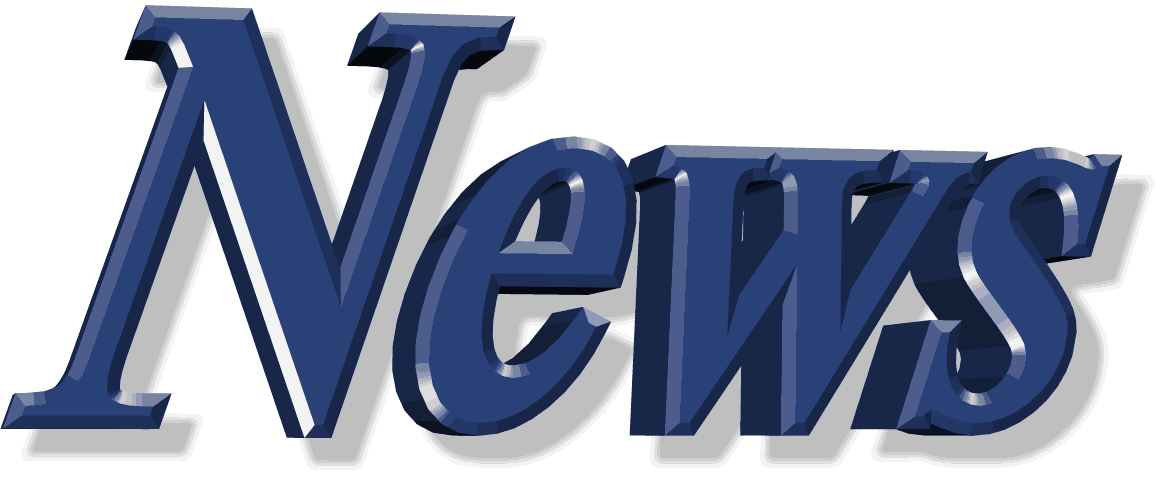 For the latest Automotive news and stories visit the websites below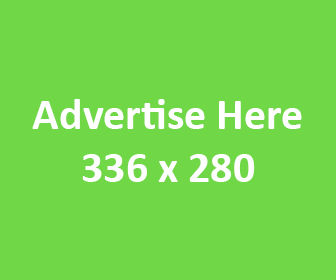 Our feature Build: An AWD V6 Civic