Garrett Vs. Precision Vs. Borg Warner Turbochargers



Contributed By: Enginebasics.com
Do any quick search on the Internet and you will find that car forums are plagued with the question of "which turbo they should buy, and from what company?" The goal of this article is to try and give you a background of each company and talk about what really matters when selecting a turbo as well as who to buy it from.
Which Company do you go with?
The answer is, whichever one you think would work best for your set-up. The reality is that they all make great units. Each manufacturer stands behind their product and is really good about honoring returns for units that have failed. Each of the companies offers many turbo sizes, turbo housings, internal wastegates, just oil or water cooled, and journal and ball bearing versions. Knowing more about each company will probably help you more in your decision. Lets take a quick look at the history of each company.
Precision Turbo
Precision is a company that up until recently was really just a distributor of Garrett turbo's. They would take Garrett turbo's and resell them, mainly focusing on the aftermarket scene. Then they started to modify Garrett turbo's and openly advertise how their turbo's were out performing standard Garrett turbo's. As you can guess Garrett wasn't happy about that. You would have to assume Precision as a company knew what they were doing. We have all heard the saying: "you shouldn't crap where you sleep". Garrett then cut off precision as a supplier.
Precision then moves on to make there own CHRA center housings and continues to supply their own wheels and housings. As one could assume with a new company there products suffered reliability problems at first. Failures were all over the place, and there is no shortage of stories on the internet about it. I would assume that once Garrett cut them off, they had to bring products to the market faster than they really should have. Also it was there first time making the inner guts of a turbocharger. I am talking about the CHRA center with its shaft, bearings, cooling channels, and seals. Because of this Precision turbo's got a bad reputation. Also, they had never designed there own turbine wheels before, just comressor wheels, so they reverse-engineered/borrowed the turbonetics designed turbine wheels for the first production runs on some of there more popular turbo's.
Enter the 2010 era. SOMETHING happened at precision and they appear to have gotten their acts together. Their popular turbo's like the 6262, 6266 6562, and 6766 have been performing GREAT and lasting as well. What changed? Who knows for sure, but its safe to say that they found a good supplier, or started doing more quality control testing before shipping out units. I would not hesitate to purchase a precision turbo now. They hold over 200 records and are making horsepower numbers at high boost pressures that have never been seen before. While some still claim that precision is suffering from reliability problems one needs to remember that people are not buying a precision turbo to be gentle on it. Most are run at insainly high pressure ratio's and shaft speeds and for them to last as long as they do is a testiment to their engineering.
Here is what Precision has to say about their history:
"Founded in 1987, Precision Turbo and Engine is one of the world's foremost manufacturers of high performance, aftermarket turbochargers. Our manufacturing facility, conveniently located in Northwest Indiana, has been a worldwide supplier of high performance turbochargers that have set the standard for uncompromised quality and unsurpassed performance since the late 1990s. Over the years, we have designed, tested, and manufactured record setting and championship winning turbochargers for all racing organizations, as well as Original Equipment Manufacturers such as General Motors. As we continue to expand our operations and product offerings, you can count on PTE to plan for all your future needs."
Garrett Turbo
Garrett, who is owned by Honeywell Technologies, had this to say on their history:
"Today, that business couldn't be more different. Over time, the turbocharging business spun off to establish itself as a serious player in the engine boosting industry. Garrett product is produced by over 6,000 employees and serves the leading global engine and vehicle manufacturers, including Audi, BMW, DaimlerChrysler, DDC, Fiat, Ford,International Truck Co, Peugeot, Renault, Saab and Volkswagen. Through names such as AiResearch, AlliedSignal, and the Honeywell of today, Garrett has sustained its reputation for revolutionizing turbocharger technologies generation after generation. From its long list of industry firsts to its leading-edge patented dual-ball bearing turbos for high performance vehicles, Garrett develops and manufactures the same cutting-edge boosting expertise that goes into all Garrett products. The fact that Garrett ® turbochargers are the preferred choice of leading original equipment manufacturers and many top race teams in CART, World Rally, American Le Mans, 24 Hours of Le Mans, and Pikes Peak is a telling example.
Today, Garrett continues to redefine the art and science of boosting technology with advanced air management systems for the full spectrum of modern engines. With over 30,000 turbos produced EVERY DAY, you know the Garrett name is one you can trust. "
Garrett has been around a long time and is a big OEM manufacturer. They are KNOWN for there reliability. While you may read from time to time of failures, most of them can be attributed to bad install, abuse, or just that 1 in 100,000 chance of getting a failure.
Borg Warner Turbo
Borg Warner and Garrett are basically the two big boys in the game. When it comes to OEM turbo manufacturing Borg Warner and Garrett are the two names you will hear thrown around. While Mitsubishi does produce turbochargers for the OEM, they should not be considered to be as large as Garrett and Borg Warner…. Especially in the aftermarket. Some small companies, like Forced Performance, have taken mitsubishi turbo's and developed them for the aftermarket, but there overall market share is so small it is meaningless to discuss in this article.
Here is a brief history of Borg Warner as a company:
"For almost 50 years now, our name stands for future-oriented charging systems. With our ideas we have always set new milestones in the turbocharger development. These successes are also reflected in the development of our company."
The company really started coming into the market in 1952 with the introduction of the first Schwitzer turbocharger used in a Cummins Diesel Racer.
Which Turbo Company has the best Performing Turbo?
To be honest with you, they are all within 5% of each other assuming you are comparing apples to apples. The thing is you never are. If you take a really close look at the specs of the turbochargers, they always have differing wheel sizes by 1-2mm. Or maybe they have the same inducer size, but their exducer is larger causing the Trim to be greater.
Knowing this it's really hard to say what company is making the best turbochargers. Just by enlarging the wheels exducer, pushing the turbo to have a higher trim, we know would then favor more efficiency at higher boost levels, think 30+ psi, while loosing efficiency at lower P.R. levels. Lets use for example a 6262 vs a GTX35R. They have very similar specs.
Here are the specs for the GTX35R: (click for larger image)

Here are the specs for the PTE6262
Compressor-
BILLET Wheel Inducer: 62mm
Wheel Exducer: 82mm
Turbine Wheel -
Wheel Inducer: 72mm
Wheel Exducer: 62mm
You will notice that they are identical on the compressor side of things, but where they are different is on the exhaust side of things. The PTE6262 has a 72mm inducer size turbine while the turbine inducer size on the GTX3582R is 68mm. It is no surprise then the 6262 makes more peak power up top, while most dyno's have shown the GTX35582R to have more midrange power.
Hopefully this shows that in the end it doesn't matter what turbo company you go with. Choose whichever gives you the best price, or works well for your particular set-up. In the example above, if you like the compressor flow map of a GTX35R or 6262, then picking between the two turbo's, you just need to decided if you are going to be pushing SUPER high boost levels or not. The 6262 may spool slights slower than the GTX35R with the 6262's larger turbine wheel, but if your looking for more flow than that's just what your looking for. That should make your decision for you.
Here are some of the turbo's offered by the manufacturers:
Garrett Turbo's:
GT15 ; GT25 ; GT2560R ; GT28 ; GT28RS or GT2860R (Disco Potato); GT30R covering the GT3071R GT3076R and the GT3082R; GT35R which is the GT3582R ; GT37R ; GT40R which is the GT4088R and the GT4094R ; The GT42R which covers the GT4294R and the GT4202R ; GT45R GT50R GT55R and there is even a GT60R
Also garrett has in there line there higher performing GTX turbo's.
GTX28R ; GTX3071R ; GTX30/76R; GTX3576R ; GTX35R or GTX3582R ; GTX42R
Borg Warner has offered:
S200 ; S300 S360 S362 S366 S372 S374 ; S400 S472 S476 S480 ; S500
(technically these are the bulls eye performance numbers of popular borg warner units. For example, the S366 is really the 91-79 from borgwarner, but since most people use the bulls eye performance numbers when talking about the borg warner turbo's, we just went with it)
EFR Series:
EFR6255 ; EFR6258 ; EFR6758 ; EFR7064 ; EFR7670 ; EFR8374 ; EFR9180
Precision turbo has offered:
PT5557 ; PT5757 ; PT5857 ; PT5865 ; PT5957 ; PT5962 ; PT5965; PT6157 ; PT5862 ; PT6162 ; PT6165 ; PT6262 ; PT6265 ; PT6266 ; PT6567 ; PT6765 ; 6766; 6768 ; PT7068 ; PT6766 ; PT7175; PT7275
If you have any questions or comments about this articles please contact us.
ATTENTION READER:
If you enjoyed the information and article you just read be sure to check out our newly released book with even more exciting photo's and information:
How to Turbocharge and Tune your Engine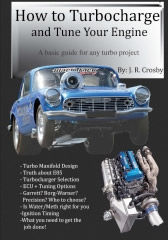 Follow Enginebasics on...


Want to know more about your particular Make and Model vehicle? All of these vehicles are covered in the tech, maintenance and repair articles found above. Enginebasics is the wiki or wikipedia of car part, repair, how to and tuning information. Let us be the class 101 for your automotive learning.
| | | | | | |
| --- | --- | --- | --- | --- | --- |
| Ford | General Motors GM | Pontiac | Jaguar | Land Rover | Nissan |
| Toyota | Honda | Lexus | Acura | Lotus | Scion |
| Infinity | BMW | Mercedes | Mitsubishi | Ferrari | Maserati |
| Lamborghini | Volks Wagen VW | Saab | Audi | Hyundai | Kia |
| Subaru | Mazda | Chevy | Volvo | Caddilac | Dodge |
| Chrylser | Daewoo | Porsche | Mercury | Freightliner | MG |
Individual Models
| | | | | | |
| --- | --- | --- | --- | --- | --- |
| Ford Mustang | Mitsubishi Eclipse | Mitsubishi Evo | Subaru WRX / STI | Dodge Viper | Chevrolet Corvette |
| Nissan Skyline | Honda S2000 | Nissan 350z | Toyota Supra | Chevy Camaro | Lotus Elise Exige |
| Honda Civic | VW Golf | Dodge SRT-4 | Eagle Talon | Acura Integra | BMW M3 |
| Nissan 240sx | Porsche 911 | Acura NSX | Honda Accord | Toyota Camry | Toyota MR2 |
| VW R32 | Dodge Truck | Mazda Rx7 | VW Jetta | Sand Buggy | Nissan Sentra |
Try The Car Enthusists Test (Link) and see how much of a motorhead you REALLY are.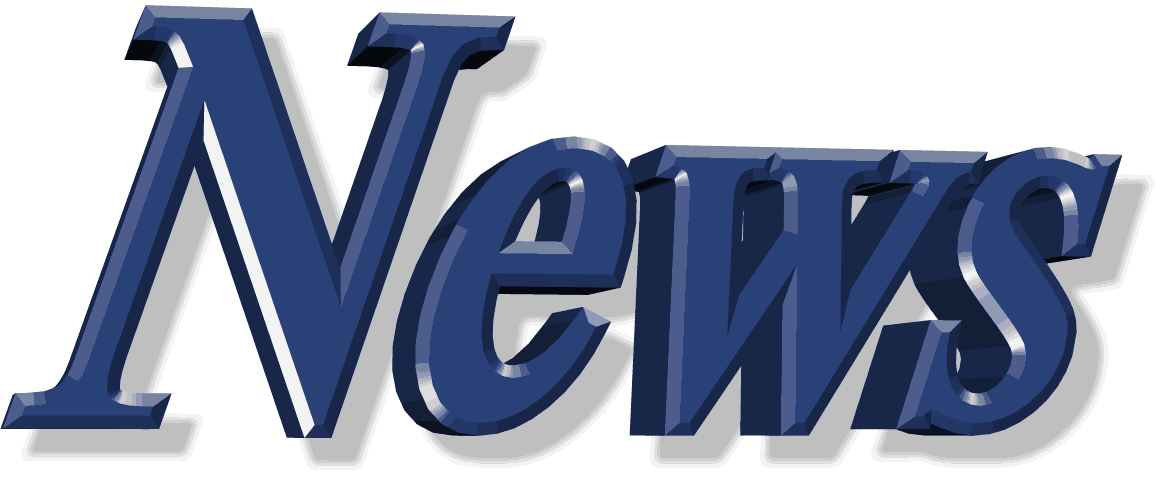 For the latest Automotive news and stories visit the websites below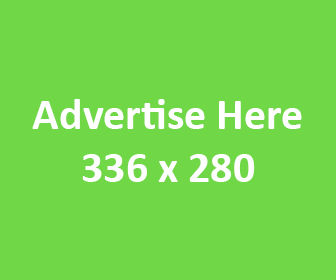 Our feature Build: An AWD V6 Civic