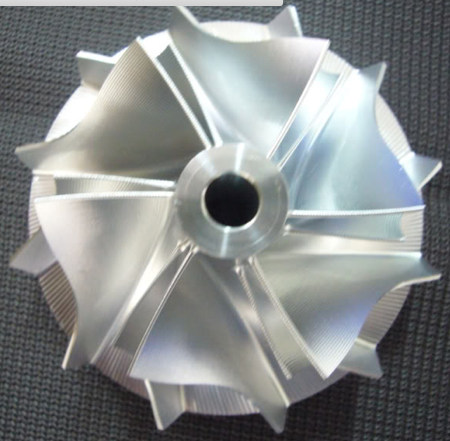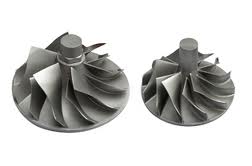 The Truth Behind the BILLET WHEEL CRAZE!
Contributed By: Enginebasics.com
People can't stop talking about billet compressor wheel turbochargers. Every other article or ad is filled with how amazing they are. The question is, does it really give you TONS of horsepower itself by the fact that its billet instead of cast? Lets take a closer look at billet wheel technology and see for ourselves if it's just hype or are these wheels made of billet instead of cast aluminum actually going to be a game changer.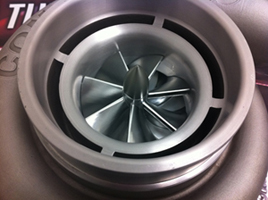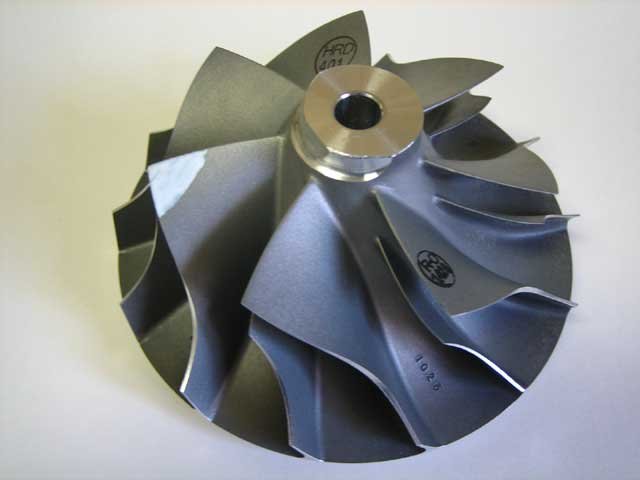 Borg Warner themselves had this to say about it:
"BW AirWerks - In general... yes, we can make anything if you want to pay for it In the performance and/or racing world though, there is really no benefit to using a "billet" CW other than it's shinny. Basically, billet, or FMW (Forged Milled Wheel) compressors came about due to OE applications requiring them. When a turbo is constantly being cycled from high speed to low speed, the wheel becomes fatigued and can eventually lead to a hub burst (CW splits in half). Imagine the compressor acting like a big drag slick like you see on top fuel cars; during the burnout, you can see them get skinny and "grow" in height... On a much smaller scale, the CW sees this same process over and over again, and over time this weakens the wheel, eventually leading to a fracture and possibly a hub burst.
Now ask your self how many times you've seen a race car's CW split in half... I have never, and I've seen a LOT of failures. Even the billet aluminum isn't enough in some newer applications and we've turned to titanium which in its FMW form, is nearly indestructible. I've heard all the propaganda surrounding the billet wheel myths: higher boost capability, higher flow, higher efficiency, etc... The higher boost capability is the only one which is true, but not because it's machined and not true for racing use. OE diesel applications using FMW compressors can run higher boost pressures more reliably simply because they are less susceptible to fatigue as they're cycled from higher speeds (required to make more pressure) to low speeds.
So, why would anyone offer a billet wheel to the racing/performance market? Couple/three reasons:
- Some people just want them because they look really nice... and are willing to pay the cost difference.
- Because it already exists in an OE production application and it's easily installed into performance turbos, sometimes they're even interchangeable with existing cast wheels.
- Applications where a cast wheel does not exist (maybe a larger inducer is needed) or production volumes are believed to never be high enough to justify tooling costs. Are they cheaper than cast wheels? ...NO. Even in high production volumes, a billet wheel will always be more expensive than a cast wheel. However, if a company wants to make a compressor all their own (not using an existing "big" turbo manufacture's wheel ie. BW, Garrett, Holset) it would most likely be cheaper as they would have to tool up to make all the cast versions. If a company makes a mistake in the design of a billet wheel, they can simply keep changing the program until they get something that works... The OE manufacturer does all the development work up front to arrive at the best possible design for what's needed. Once the design is finalized, a "master wheel" is machined and used for the tooling master... that's right, all cast wheels get their start from a very nice billet wheel that when tooling is made, creates the same exact performance characteristics in a much cheaper and faster to produce cast version.
Phew... Sorry for the long-winded explanation, but hopefully this helps explain why billet wheels exist. Short version is billet wheels are no better than cast wheels for any performance or racing application I'm aware of... but they sure do look great!"
SUMMARY OF ALL THOSE WORDS:
1. Billet wheels allow for small production runs.
2. Billet wheels CAN, again that is CAN, perform better. Because they can be a low production run of wheels, there flow and performance can be tailored to running a specific pressure ratio (PR) or to have a certain amount of peak flow, or surge line capability, or be able to jump on new blade design technology faster since there is no need to delay the technology getting to market because of setting up machining and tooling.
3. A Billet Compressor Wheel compared to a Cast Compressor Wheel offers NO GAIN in performance by its material alone. Some have argued that they can be made lighter for better spool, or that they can be made with more aggressive fin designed due to there better sheer strength. While that MIGHT be true, we have seen no conclusive evidence or study that has proven this so we have to rule it out for now and say it's NOT FACTUAL even though it MIGHT be true.
Now maybe Borg Warner was biased in their opinion. So lets cross-reference this with what Garrett had to say on the issue.
Garrett Had this to say:
"The Garrett® GT5533R and GT5541R turbochargers are the only members of the GT family of turbos to feature fully-machined compressor wheels. Fully machined wheels are commonly referred to as "billet." Why use a fully-machined wheel? Higher Flowrates, Horsepower or Efficiency? No. Garrett® compressor wheels are designed from the ground up to optimize performance. The blade shape and wheel diameter are the most critical factors to optimize to achieve high performance. Garrett® fully-machined (billet) wheels take their blade designs from Garrett® cast wheels. Regardless of the wheel manufacturing process, dedicated aerodynamic engineers spend countless hours using computational fluid dynamics (CFD) and finite element analysis (FEA) to design compressor blades. To test this, our engineers ran identically-designed compressor wheels on our gas stands. We removed as many confounding variables as possible; there were no vehicles, no engines, just a test cell and a turbo. The only difference between the wheels tested was the manufacturing process used to create them. One was a fully machined wheel (the red map) and the other was the standard, high-quality cast wheel (the blue map).
Looking at a cast wheel vs a billit wheel of the EXACT SAME DESIGN. The differences seen are well within the testing tolerances set by our laboratories. When the maps are combined, the similarities become even more pronounced.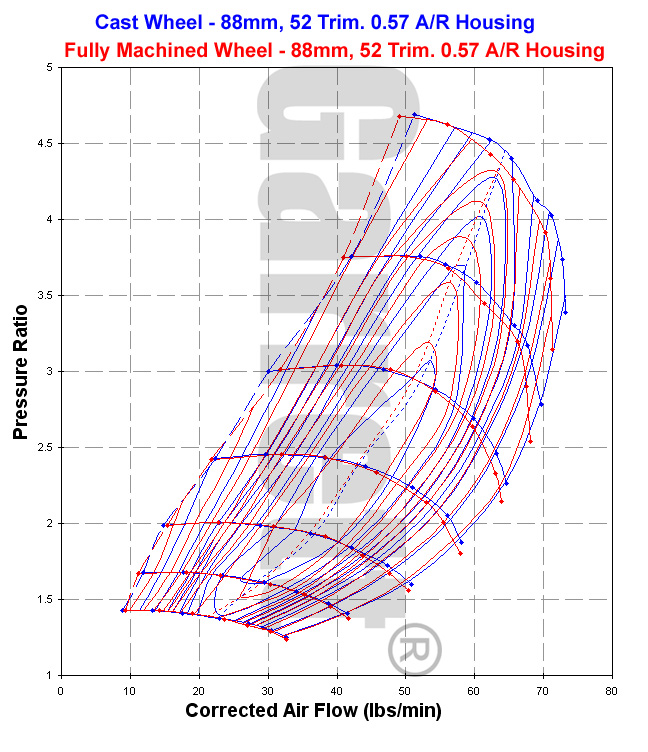 No noticeable gains in performance can be seen when testing a machined wheel vs. a cast wheel of the same design.
Stronger?
Sometimes, in OE applications, fully-machined wheels can withstand higher centrifugal stresses due to differences in the base material. Forgings are inherently stronger than the typical casting in this respect. However, when Honeywell engineers choose a fully-machined wheel over a cast wheel, they are only doing so to prolong the wheel's life in extreme duty-cycle OE applications where the turbo speed is constantly cycled. A typical example is a city bus, in which the turbo is frequently subjected to rapid transitions between high-load (full throttle) and low-load (idle). Compressor wheels can fail in low-cycle fatigue (LCF) in these applications, which is where fully-machined wheels offer an advantage in strength and lifetime. However, the typical aftermarket turbocharger will not be subjected to such extreme cycling.
Cost and Time to Market?
Yes! The unique configurations of the GT5533R with its 94mm inducer, and the GT5541R with its 106mm inducer required unique wheels that could be created quickly. Creating cast tooling is typically an expensive and drawn-out process. In lower volume turbochargers such as these GT55Rs, choosing a machined wheel reduces the cost per wheel compared to a casting, and allows the turbos to be brought to market rapidly. For either of these turbos, a cast aluminum wheel using the same dimensions and blade designs would have performed equivalently in most aftermarket applications. In fact, cast compressor wheels are used in the vast majority of the 9 million turbos that are designed, tested and produced each year by Honeywell Turbo Technologies' 500 turbo engineers world-wide."
Billet compressor wheels are available for many popular turbochargers. One place to start is amazon to see what is available for your application.
We here at enginebasics.com try and keep the FACTS straight and save the internet/forum rumors to survive elsewhere. If you have any further information on this topic, please use the "Contact Us" button and let us know!
ATTENTION READER:
If you enjoyed the information and article you just read be sure to check out our newly released book with even more exciting photo's and information:
How to Turbocharge and Tune your Engine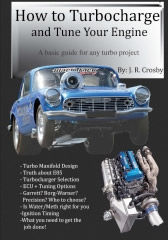 Follow Enginebasics on...


Want to know more about your particular Make and Model vehicle? All of these vehicles are covered in the tech, maintenance and repair articles found above. Enginebasics is the wiki or wikipedia of car part, repair, how to and tuning information. Let us be the class 101 for your automotive learning.
| | | | | | |
| --- | --- | --- | --- | --- | --- |
| Ford | General Motors GM | Pontiac | Jaguar | Land Rover | Nissan |
| Toyota | Honda | Lexus | Acura | Lotus | Scion |
| Infinity | BMW | Mercedes | Mitsubishi | Ferrari | Maserati |
| Lamborghini | Volks Wagen VW | Saab | Audi | Hyundai | Kia |
| Subaru | Mazda | Chevy | Volvo | Caddilac | Dodge |
| Chrylser | Daewoo | Porsche | Mercury | Freightliner | MG |
Individual Models
| | | | | | |
| --- | --- | --- | --- | --- | --- |
| Ford Mustang | Mitsubishi Eclipse | Mitsubishi Evo | Subaru WRX / STI | Dodge Viper | Chevrolet Corvette |
| Nissan Skyline | Honda S2000 | Nissan 350z | Toyota Supra | Chevy Camaro | Lotus Elise Exige |
| Honda Civic | VW Golf | Dodge SRT-4 | Eagle Talon | Acura Integra | BMW M3 |
| Nissan 240sx | Porsche 911 | Acura NSX | Honda Accord | Toyota Camry | Toyota MR2 |
| VW R32 | Dodge Truck | Mazda Rx7 | VW Jetta | Sand Buggy | Nissan Sentra |
Try The Car Enthusists Test (Link) and see how much of a motorhead you REALLY are.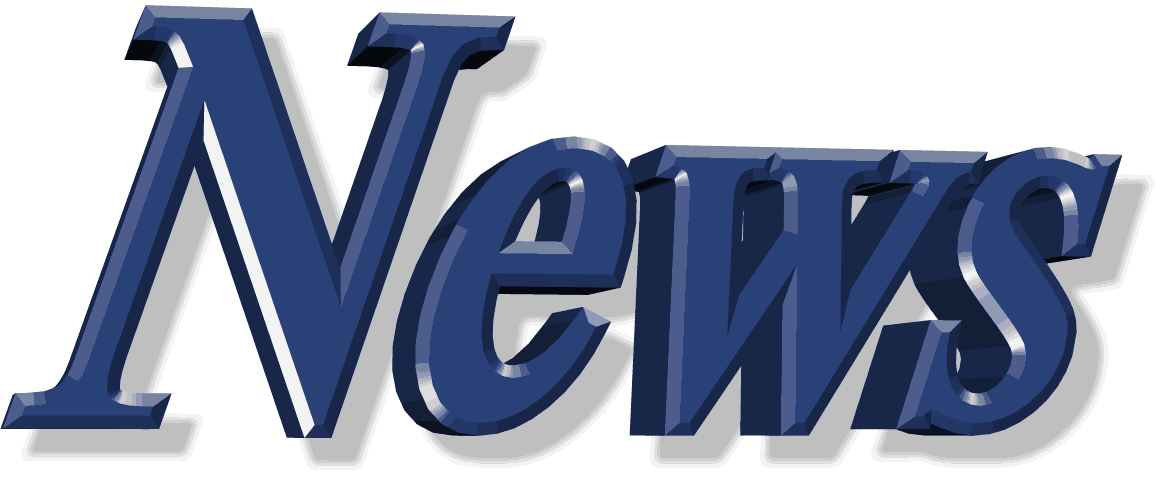 For the latest Automotive news and stories visit the websites below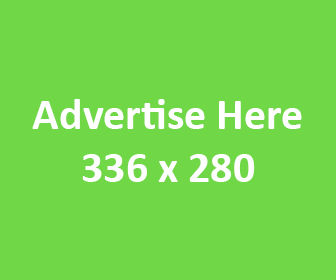 Our feature Build: An AWD V6 Civic