Engine Stand Reviews and evaluations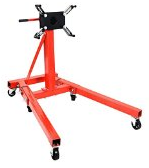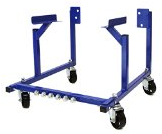 A closer look at a very important tool to any garage mechanic: The Engine Stand!
Contributed By: Enginebasics.com
Having an engine stand is important for anyone looking to do any sort of engine work, or who is planning on having an engine out of a car for any length of time.  The nice thing about an engine stand is that it can hold the engine at a height that is convenient to work on and will keep it from getting damaged.  While that is the basic function of any stand, not all engine stands are created equal and many can make working on an engine a total nightmare.
For starters lets look at the most BASIC of engine stands.
This type of stand is as basic as it comes.  With only 3 legs it isn't the most stable thing in the world and its load rating is reflected in that.  This type of engine stand is great for anyone looking to store an engine while working on the chassis.  This type of stand wouldn't be suggested if you are looking to do major engine work or fabrication. The bonus of this type of stand is the price. Look how cheap they can be picked up even with shipping right to your door:
For a little bit more money you can pick up a stand that will be a lot more stable:
Now let's take a look at engine stands that offer MANY more features that are going to make working on your engine not only easier, but safer as well.
First notice that this type of engine stand is much more stable with its 4 legs of support.  Next you can see that it has a much beefier structure to handle its higher rated loads.  Now to the nice feature.  Notice at the rear of the engine stand the hand crank.  This hand crank allows the user to easily rotate the motor a full 360 degrees to gain maximum comfort and angles when working on the engine.  If your planning to do a full engine rebuild I can't stress enough how much this is worth it. 
***Other items to strongly consider***
Drip tray.  As you're working on the engine and rotating it around fluids are going to be going everywhere.  I don't care if you have drained the engine and its been sitting for hours.  Once you start rotating it and allowing different angles to happen fluids are going to start flowing.  Trying to slide oil drip trays and cardboard under the stand never seems to work.  If keeping your garage floor and stand looking nice is important to you than pick up one of the engine trays.  They can be used for many other projects to catch fluids so it's worth the few extra bucks.
ATTENTION READER:
If you enjoyed the information and article you just read be sure to check out our newly released book with even more exciting photo's and information:
How to Turbocharge and Tune your Engine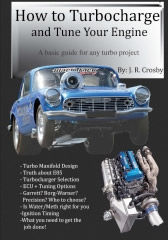 Follow Enginebasics on...


Want to know more about your particular Make and Model vehicle? All of these vehicles are covered in the tech, maintenance and repair articles found above. Enginebasics is the wiki or wikipedia of car part, repair, how to and tuning information. Let us be the class 101 for your automotive learning.
| | | | | | |
| --- | --- | --- | --- | --- | --- |
| Ford | General Motors GM | Pontiac | Jaguar | Land Rover | Nissan |
| Toyota | Honda | Lexus | Acura | Lotus | Scion |
| Infinity | BMW | Mercedes | Mitsubishi | Ferrari | Maserati |
| Lamborghini | Volks Wagen VW | Saab | Audi | Hyundai | Kia |
| Subaru | Mazda | Chevy | Volvo | Caddilac | Dodge |
| Chrylser | Daewoo | Porsche | Mercury | Freightliner | MG |
Individual Models
| | | | | | |
| --- | --- | --- | --- | --- | --- |
| Ford Mustang | Mitsubishi Eclipse | Mitsubishi Evo | Subaru WRX / STI | Dodge Viper | Chevrolet Corvette |
| Nissan Skyline | Honda S2000 | Nissan 350z | Toyota Supra | Chevy Camaro | Lotus Elise Exige |
| Honda Civic | VW Golf | Dodge SRT-4 | Eagle Talon | Acura Integra | BMW M3 |
| Nissan 240sx | Porsche 911 | Acura NSX | Honda Accord | Toyota Camry | Toyota MR2 |
| VW R32 | Dodge Truck | Mazda Rx7 | VW Jetta | Sand Buggy | Nissan Sentra |
Try The Car Enthusists Test (Link) and see how much of a motorhead you REALLY are.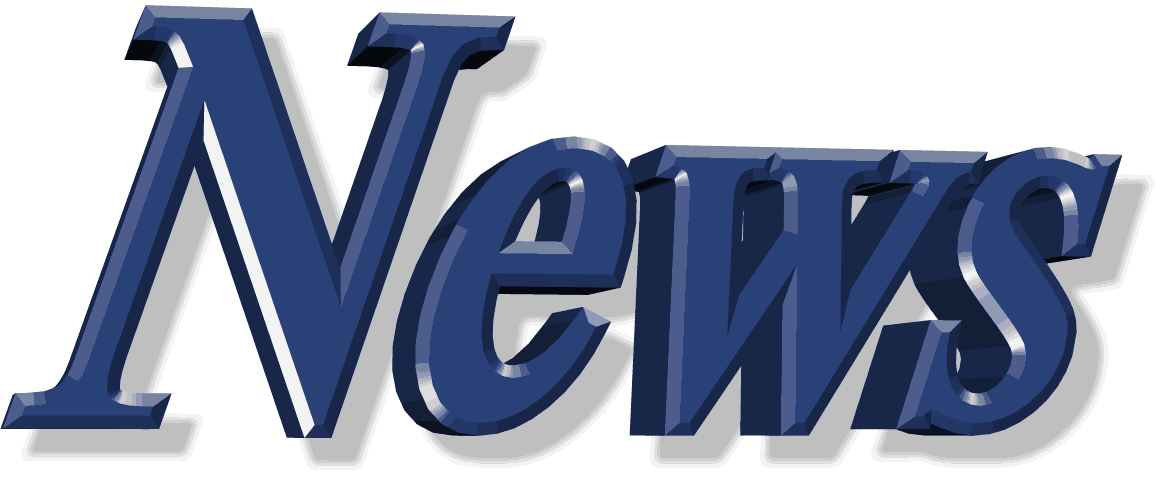 For the latest Automotive news and stories visit the websites below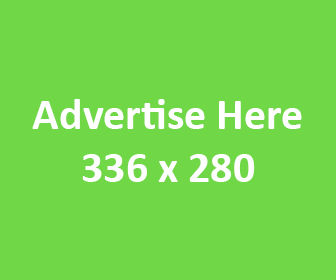 Our feature Build: An AWD V6 Civic