AEM Announces release of Fastest Response Air Fuel Gauge on the market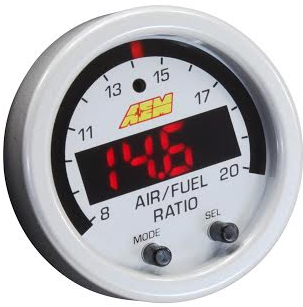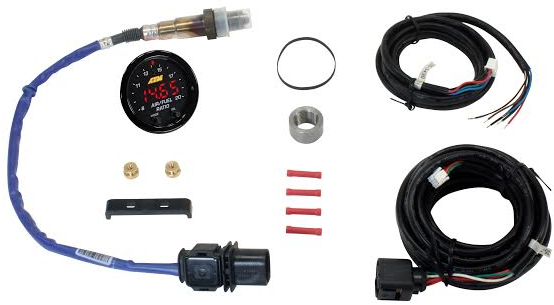 Gauge utilizes new Bosch 4.9LSU sensor and ultra fast controller
Contributed by: Enginebasics.com
AEM announced the release of an all-new air/fuel ratio wideband UEGO controller and gauge they call the X-series.  The new product comes sporting Bosch's new 4.9LSU fast response wideband A/F sensor.  AEM states that when this sensor is coupled with its new processor that the set-up effectively boasts the quickest air fuel data speeds on the market!   
Will the gauge match/fit with my other gauges?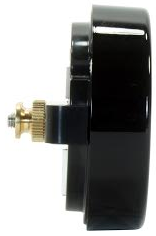 Yes.  The gauge is a standard 52mm gauge, but what is really nice is the size of the display making use of almost the entire face of the gauge for clarity and ease of reading. The gauge itself is a shallow mount, meaning it will be that much easier for custom mounting on gauge pods, steering wheel mounts, or even cut into the dash or vents.  Half of the joy in modifiying any vehicle is being able to modify it in a way that keeps things looking "clean" and right.  The shallowness of the gauge, any owner will now have the best possible chances to make that possible.
Why should you care about this new products release?
For those that don't do their own tuning or don't know much about what it takes to get an engine to run right/perform, it all starts with fuel and timing.  Having the ability to dial those two variables in at just the right time and just the right value is one of the most important things a tuner can do.  The reason you should care is that the faster and more accurate the gauges and sensors are that feed the ECU or display accurate information to your tuner, the better the car can be set-up to run and make power.  Imagine that current sensors on the market are running at a slow 3G Internet speed.  Yes the data gets to the ECU and yes you see the display on your screen, but by the time you do the delay has already caused the values to not be as precise as they could be.  Then think about what would happen if you could get the sensor reading at 4G Internet speeds?  The ECU would be that much more accurate as well as your gauge.  Making good reliable power is all about precision, and this is one tool that is going to make that goal that much easier to obtain. 
Why else should you care?
Many have asked why anyone needs to hire a tuner to program their vehicles ECU at all.  With the advancements in technology, one would think that engine computer modules (ECM) could program themselves once some initial values were set-up.  While some companies do an OK job of providing "self learning" or "self tuning" ECU's, even the companies themselves that provide these products state that a tuner is usually required to get the most power out of an engine.   With the introduction of AEM's X-series wideband UEGO controller and gauge, these types of self-learning platforms just got that much better.
Is it worth the extra cost to jump up to this speed of controller?
With speed comes cost.  I think ever racer or performance enthusiast understands that.  Going fast, or making power reliably doesn't come cheap.  What has always been confusing is the amount of money individuals spend on built motors, turbos, superchargers, nitrous, exhaust systems, and yet cheap out on the sensors and ECU tuning as if it is an afterthought.  While we could just come right out and explain how stupid this is, let's just instead state that this is like "playing with fire".  It can go good for a while but eventually you get burned.  Instead why not spend the money where it really counts.  The performance/aftermarket scene would be much more healthy if we could convince owners of where to spend their money first.  The quality of sensors and ECU/ECM that you select will be the most important decision you make (only being rivaled by who you select as an engine builder).  With that said, put the money where it maters and get the best sensors/controllers you can afford for your build.
Amazon Already has these gauge ready to ship
**UPDATE**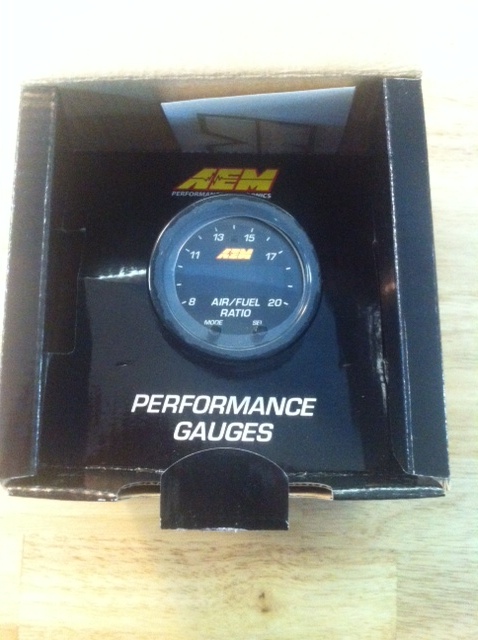 We just received our new AEM X-series Wideband EUGO gauge and wanted to update this article on the release.  First let's look at the contents of the package:
Gauge
Wiring Looms
Bosch 4.9LSU O2 wideband UEGO sensor
O2 sensor bung along with misc. wiring accessories
Install instructions.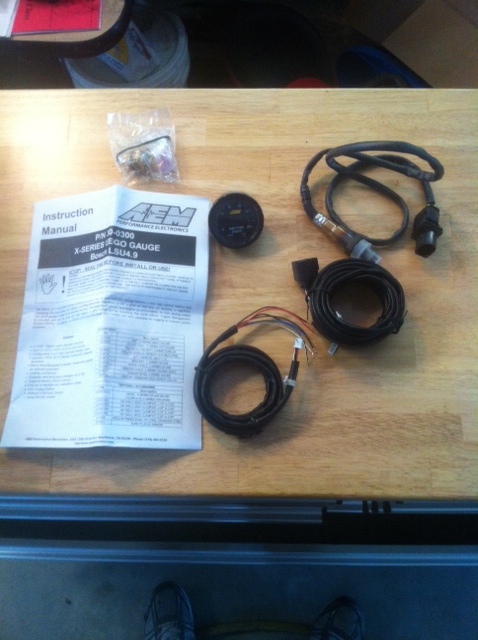 First let's just state it right off the bat.  THANK YOU AEM for including the o2 sensor bung.  May seem trivial to some of you, because you haven't had the frustration of receiving a brand new sensor only to have your excitement destroyed when you go to install it and don't have a bung.  You then get to enjoy the fun adventure of having to drive all around town to find one.  Also, a big thanks for including the crimp connectors.  Again seems trivial, but it's these small things that AEM does that makes so many love their products. 
Moving on the wiring looms are professional grade and include all weatherproof motorsport type connectors.  The directions have both illustrations as well as written directions on the install procedure.  Directions/instructions are also included on understanding the gauges different modes. (click for larger image)
There are many wideband A/F gauges on the market, so let's focus in on why you would want this one over the others:
1. Fastest acting air fuel O2 wideband sensor on the market.
If that right there isn't reason enough why you want this gauge over all the others than we have a lot of articles here at enginebasics.com that you need to read……so get to it.
 2.  Huge Resolution
While many gauge will only read from 11.0:1-17.0:1 AEM has given a huge resolution of 8.0:1-20.0:1. For those that already have a wideband A/F gauge go look at its resolution.  Bet it can't go below 10.0:1, and this new gauge is going all the way down to 8.0:1.  Nice!
3.  Shallow mount gauge.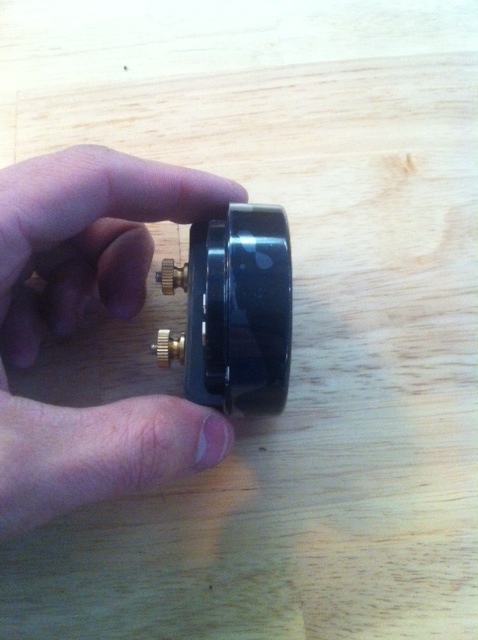 The size of many UEGO wideband gauges is a problem when it comes to mounting.  AEM obviously understood that and has engineered a product that is as sleek in its design as its performance.  This opens up tons of mounting options that couldn't be realized before with a full depth gauge.
4. Options menu and CAN-bus communication compatible.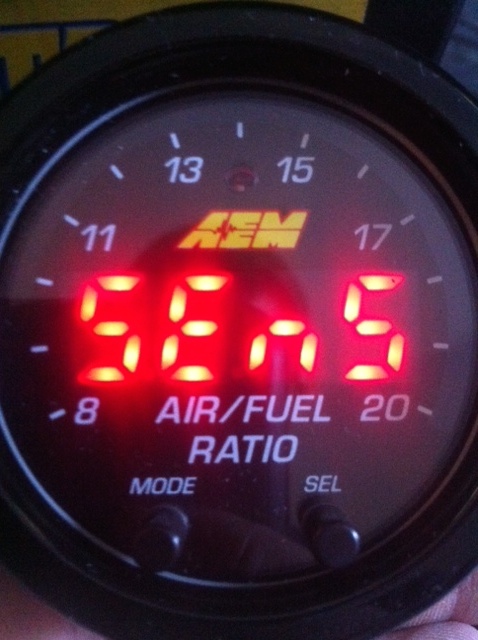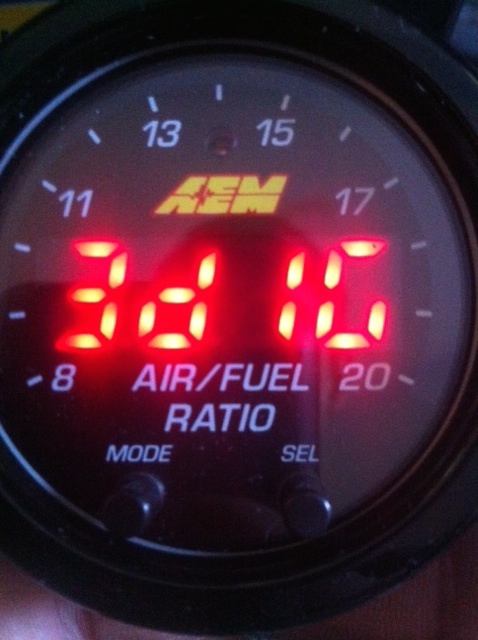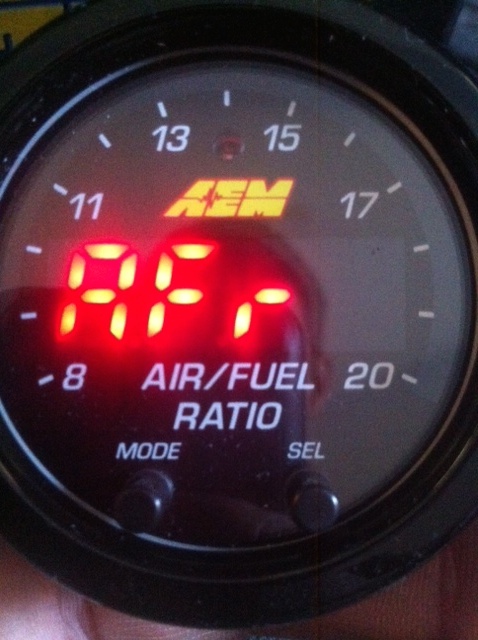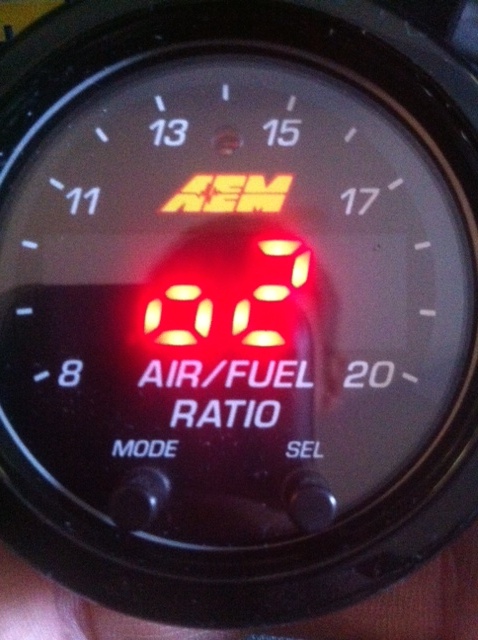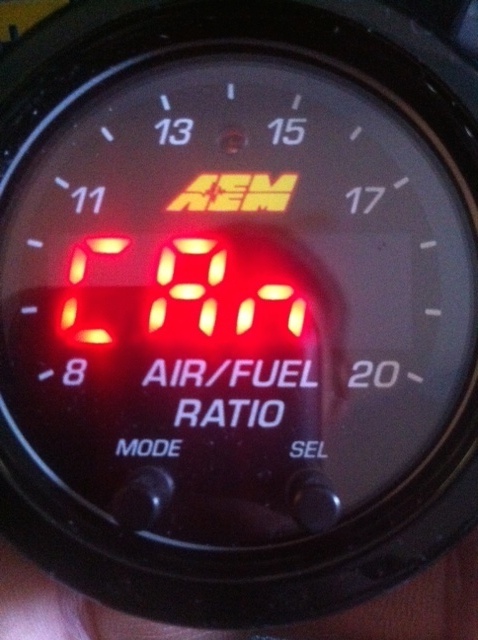 Summary:
Impressive.  If you're in the market we can't think of any reason the X-series gauge isn't at the top of your list.  Price wise, it is not much more expensive than the older/slower gauges and this is one of the products you just don't skimp on.   Skimping here can cause catastrophe. 
Specs on AEM's new X-series wideband EUGO AFR sensor controller gauge:
X-DIGITAL TECHNOLOGY
X-Digital wideband technology gives these controllers the ability to read and report values that other controllers do not, which can deliver more optimized engine tuning and a safer overall operating condition. The controller's high speed digital implementation ensures no loss of signal fidelity and full transient response, making it able to identify the slightest fluctuations in AFR and output them in full value.
WHY RESPONSE TIME MATTERS
Faster response time improves wideband feedback control, and can provide a safer, more powerful and accurate tune. AEM's Wideband Controllers with X-Digital technology can reduce deadtime and improve the performance of your vehicle through more accurate AFR tuning. Please visit www.aemelectronics.com for more information about response time.
X-SERIES WIDEBAND AFR SENSOR CONTROLLER GAUGE
The X-Series Wideband UEGO AFR Sensor Controller Gauge (PN 30-0300) measures 2 1/16th-inch (52mm) in diameter, and features a modern, visually striking faceplate and new seven-segment center display that is 87% larger than the 30-4110 AEM Wideband Gauge's center display. This creates the perception of a larger overall gauge, but in a common 52mm size for easy mounting.  Its slim depth (about one inch overall) and ultra slim cup depth of .200-inches dramatically increases its application base and potential mounting locations.
The X-Series Wideband UEGO AFR Gauge has a user configurable display via buttons on the gauge face that allow you to change AFR values for different fuels, Lambda or O2%, change the center display to three or four digits, perform a free-air calibration if desired as the sensor ages, and change the CAN message ID when linking multiple X-Series Inline Controllers or X-Series Controller Gauges. A black bezel and black dual-faced faceplate for fuel and Lambda are included, and an optional silver faceplate with white dual-faced fuel/Lambda faceplate is available (PN 30-0300-ACC, sold separately). An Auto Dimming feature is included. Locking connectors ensure a positive connection between the harnesses and gauge and a new single board design adds to the new gauge's durability.
The gauge includes a 0-5v and RS232 Serial Port output for feedback control and data logging, and an AEMnet (CANbus) output for data logging. AEMnet allows additional X-Series Wideband Controllers to be daisy chained together (up to 16 cylinders) for recording AFR in multiple cylinders. It supports vehicle/system voltages up to 16V, and can be used on EFI or carbureted applications, and dynamometers in applications using gasoline, methanol, ethanol, Diesel, propane and CNG.
X-SERIES INLINE WIDEBAND CONTROLLER
The X-Series Inline Wideband UEGO Sensor Controller features a weather-resistant, low-profile enclosure with status LEDs. It is ideal for users who do not need a gauge display and want the fastest response time when data logging or for feedback control when tuning with an engine management system. 
The X-Series Inline Controller includes a 0-5v and RS232 Serial Port output for feedback control and data logging, and an AEMnet (CANbus) output for data logging and daisy chaining multiple X-Series Controllers together (up to 12 cylinders) for recording AFR in multiple cylinders. It supports vehicle/system voltages up to 16V, and can be used on EFI or carbureted applications, and dynamometers in applications using gasoline, methanol, ethanol, propane and CNG.
FACTORY CALIBRATION RESISTOR OR FREE-AIR CAL, IT'S YOUR CHOICE!
The X-Series Wideband Gauge and X-Series Inline Controller support the popular Bosch 4.9LSU sensor and can utilize both the factory calibration resistor and free-air calibration methods. This allows users to take advantage of the precise factory resistor calibration when a sensor is new but then allows for free-air calibrations if the user desires when the sensor ages. It's the perfect marriage of simplicity and accuracy!
X-SERIES WIDEBAND UEGO CONTROLLER FEATURES:
X-Series Inline Wideband UEGO AFR Controller and X-Series Wideband UEGO AFR Controller Gauge were fastest responding wideband air/fuel ratio controllers in an independent test vs. 17 competitor wideband AFR controllers
Includes Bosch 4.9LSU wideband UEGO sensor
Factory calibrated resistor does not require free-air calibration, but technology allows for free-air calibration as sensor ages if user desires
Compatible with vehicle/system voltages up to 16V
0-5V & RS232 for data logging and feedback control, AEMnet (CANbus) for data logging and daisy-chaining multiple controllers up to 16 cylinders
Can display AFR values in hundredths of % (gauge only)
52mm gauge diameter and slim 0.825" gauge depth (gauge only)
Gauge cup depth only .200" deep! (gauge only)
Auto dimming feature
User configurable display via buttons on the gauge face for changing AFR values, Lambda and O2%, and 3- or 4-digit display (gauge only)
Black bezel and black dual faced faceplate included (gauge only, silver bezel/white gauge option sold separately, PN 30-0300-ACC)
Locking connectors (gauge only)
Weather-resistant, low profile design (inline controller only)
X-SERIES OUTPUT & DISPLAY VALUES:
Display Gasoline values from 8.0:1 to 20.0:1 AFR
Display Lambda values from .55 to 2.00  
0-5V Output Gasoline values from 8.5:1 to 18.0:1 AFR
CANbus Output Gasoline values from 8.0:1 to 20.0:1 AFR
CANbus Output Lambda values from .55 to 2.00
0-5V Output Lambda values from .58 to 1.23
0-5V Output E85 values from 5.7:1 to 12.0:1 AFR
0-5V Output Ethanol values from 5.2:1 to 11.0:1 AFR
0-5V Output Methanol values from 3.75:1 to 8.0:1 AFR
ABOUT AEM
Advanced Engine Management's performance electronics are Engineered to Outperform. The company designs, manufactures and assembles engine management systems, wideband air/fuel systems, data loggers, water/methanol injection systems, performance gauges, boost controllers, ignition components, fuel delivery components and adjustable cam gears at its corporate headquarters in Hawthorne, CA.
Enginebasics.com is currently in contact with AEM in hopes of getting our hands on some of these gauges and bringing you some independent reviews.  As always we will be diving deep into the data of what this new gauge can do as well as showing you just how important the speed of this gauge can be to your next project.
Be sure to follow us on Facebook and Twitter for updates to this and future articles.  Also check out the many other articles we have on the site by using the links found on the left and top of the screen.  Please contact us if you have any requests or comments.  Thanks!
ATTENTION READER:
If you enjoyed the information and article you just read be sure to check out our newly released book with even more exciting photo's and information:
How to Turbocharge and Tune your Engine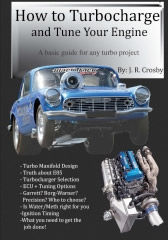 Follow Enginebasics on...


Want to know more about your particular Make and Model vehicle? All of these vehicles are covered in the tech, maintenance and repair articles found above. Enginebasics is the wiki or wikipedia of car part, repair, how to and tuning information. Let us be the class 101 for your automotive learning.
| | | | | | |
| --- | --- | --- | --- | --- | --- |
| Ford | General Motors GM | Pontiac | Jaguar | Land Rover | Nissan |
| Toyota | Honda | Lexus | Acura | Lotus | Scion |
| Infinity | BMW | Mercedes | Mitsubishi | Ferrari | Maserati |
| Lamborghini | Volks Wagen VW | Saab | Audi | Hyundai | Kia |
| Subaru | Mazda | Chevy | Volvo | Caddilac | Dodge |
| Chrylser | Daewoo | Porsche | Mercury | Freightliner | MG |
Individual Models
| | | | | | |
| --- | --- | --- | --- | --- | --- |
| Ford Mustang | Mitsubishi Eclipse | Mitsubishi Evo | Subaru WRX / STI | Dodge Viper | Chevrolet Corvette |
| Nissan Skyline | Honda S2000 | Nissan 350z | Toyota Supra | Chevy Camaro | Lotus Elise Exige |
| Honda Civic | VW Golf | Dodge SRT-4 | Eagle Talon | Acura Integra | BMW M3 |
| Nissan 240sx | Porsche 911 | Acura NSX | Honda Accord | Toyota Camry | Toyota MR2 |
| VW R32 | Dodge Truck | Mazda Rx7 | VW Jetta | Sand Buggy | Nissan Sentra |
Try The Car Enthusists Test (Link) and see how much of a motorhead you REALLY are.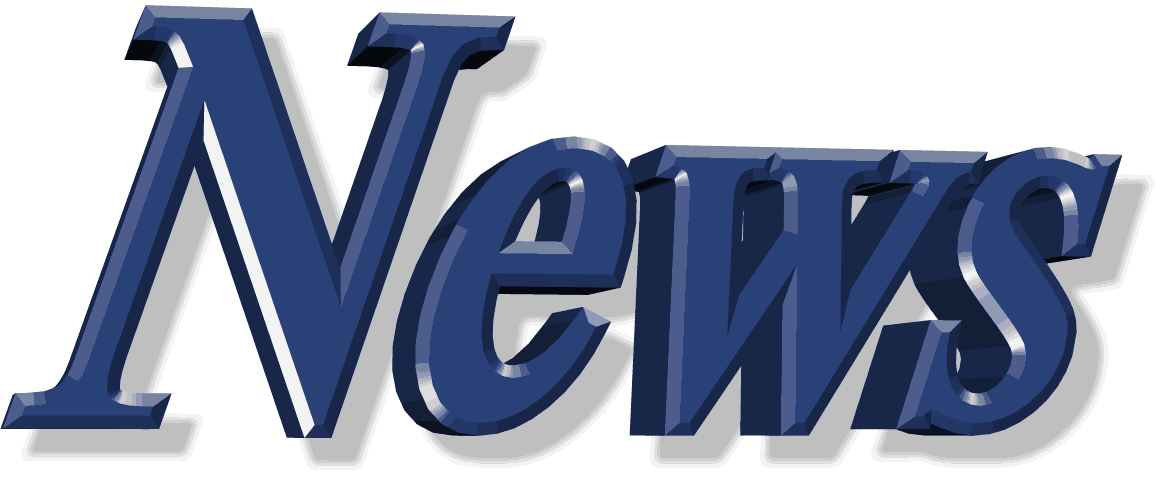 For the latest Automotive news and stories visit the websites below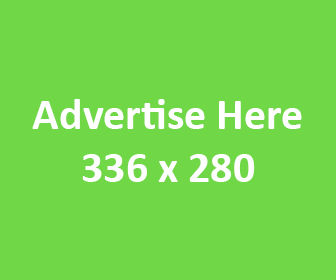 Our feature Build: An AWD V6 Civic