Precision Turbo Releases 6870 Turbocharger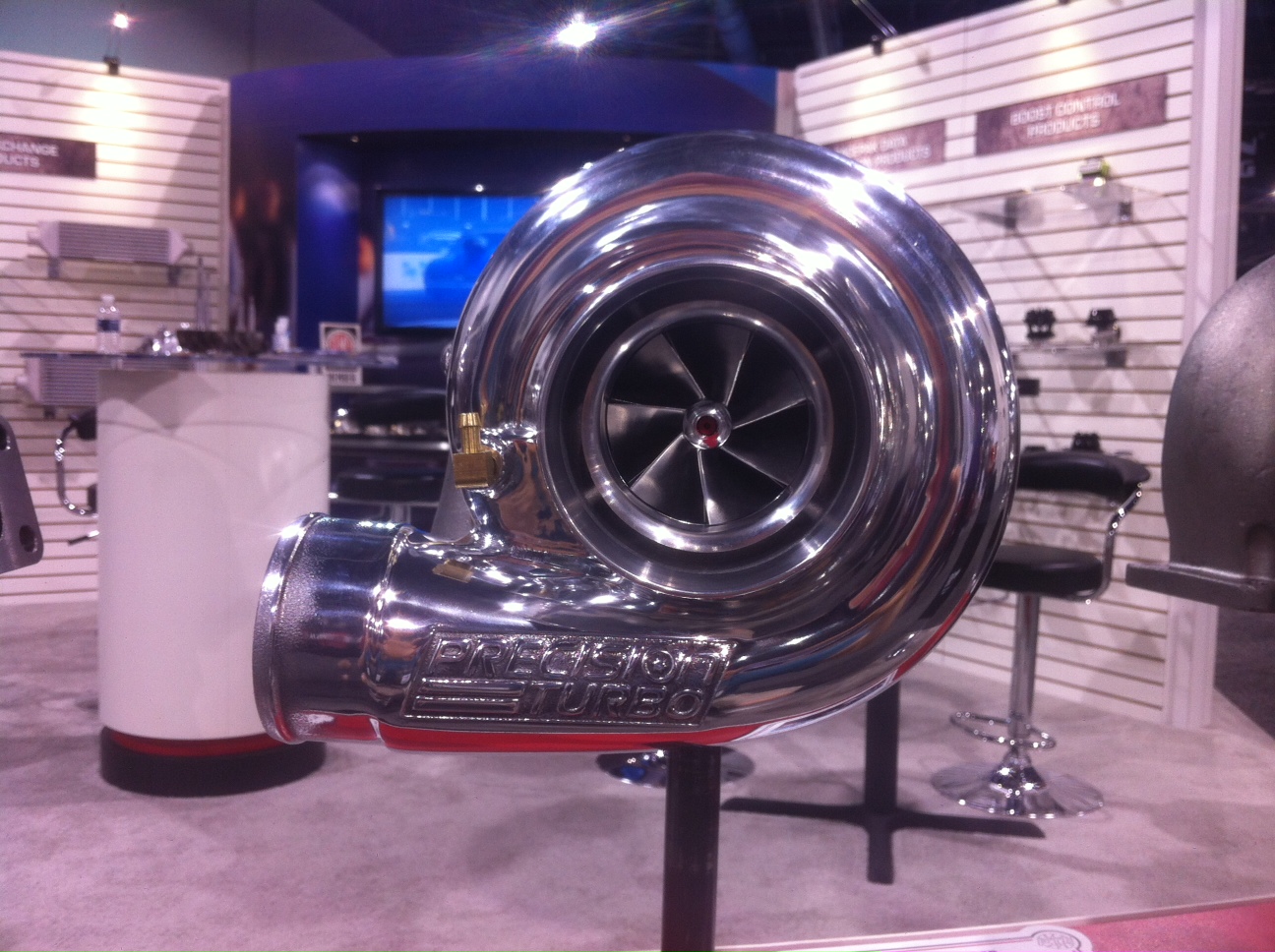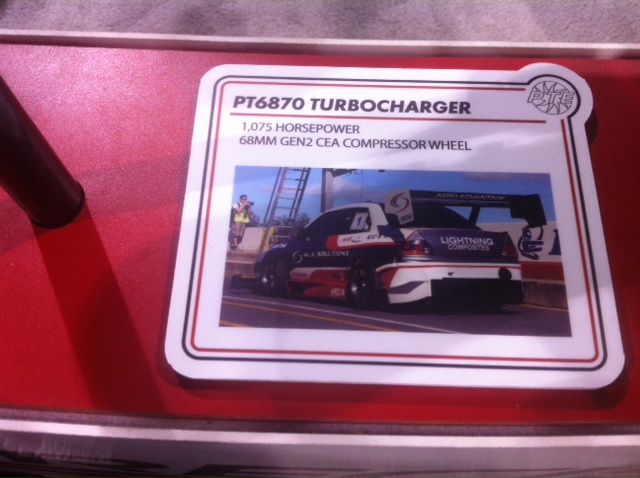 A Huge release for those running mid-frame size turbochargers
Precision turbo has just announced a release of a new turbo the 6870 that will follow their new "Gen 2" aero design and finally fill the gap between the tried and true 6766, and the 7175. At this time information on this turbo is limited but from the name we can deduce a few things.
Compressor Wheel:
Inducer: 68mm
Exducer: 92.5mm
Trim: 54
Turbine Wheel:
Inducer: 78.75mm
Exducer: 70mm
Trim: 79
One performance shop has already released a dyno on a supra making 1052 wheel horse and 920 torque at 37lbs of boost.
When looking at the compressor wheel aero, one of the first things that you will notice is the difference in the number of wheels blades. The 67mm wheel is a 6 blade wheel while the 68mm wheel is a 7 blade wheel. While some have speculated that the number of blades allows the compressor wheel to have more mechanical "grip" on the air moving the compressor map to the right at higher pressure ratio's, we don't really know the exact reasons as to why the engineers at Precision may have gone with a higher blade count on the wheel. What we do know is that it is working. The 68mm wheel is picking up significant power with just a 1mm difference in the inducer size of the wheel. Both the 6766 and the 6870 compressor wheels are milled from 2618 aluminum that is forged in the shape of the wheel which aligns the grain structure with the wheel. This gives the wheel added strength which allows Precision Turbo to create a more aerodynamic design. Precision has also stated that they use point milling rather than flank milling which enables them to use a truly 3 dimensional blade shape rather than being confined to a ruled surface for the blade. All of this adds to the performance Precision is getting out of their billet compressor wheels when compared to the competition. The results speak for themselves.....this is a solid performer.
Here is what Precision has to say about it:
"The new GEN2 PT6870 CEA® turbocharger is one of the most technologically and aerodynamically advanced units on the market today. Precision's exclusive CEA® technology offers higher efficiency and faster transient response for maximum power and performance.

Featuring a 68mm inducer GEN2 CEA® (Competition Engineered Aerodynamics) CNC-machined, 2618-forged aluminum compressor and 70mm exducer CEA® turbine wheel, this turbo offers unparalleled performance, great efficiency at higher pressure ratios, and massive power gains over older designs.

Purpose-built for improved strength, durability and longevity, every new GEN2 PT6870 CEA® turbo will be equipped with an air-cooled, dual ceramic ball bearing Center Housing Rotating Assembly (CHRA) for faster transient response, less turbo lag, and added thrust capacity.

Additionally, this turbo will be available with either Precision's eye-catching "Ported S" compressor cover (4.0" inlet/2.5" outlet) or Precision's "H" compressor cover (4.0" inlet/3.0" outlet). Customers can choose from a selection of undivided T4 turbine housing A/Rs, such as .68, .81, or .96, so as to tune the turbo's performance specifically to meet their desired goals and intended application usage. "
Pricing is right were it needed to be puting it direct competition with the pricing from the Borg Warner 9180, and the GTX42R and GT40R.
We here at enginebasics.com are very interested in finding out more of the specifics and information behind this turbo and will update this article as soon as that information becomes available.
ATTENTION READER:
If you enjoyed the information and article you just read be sure to check out our newly released book with even more exciting photo's and information:
How to Turbocharge and Tune your Engine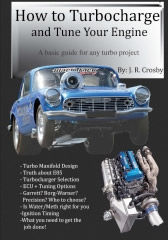 Follow Enginebasics on...


Want to know more about your particular Make and Model vehicle? All of these vehicles are covered in the tech, maintenance and repair articles found above. Enginebasics is the wiki or wikipedia of car part, repair, how to and tuning information. Let us be the class 101 for your automotive learning.
| | | | | | |
| --- | --- | --- | --- | --- | --- |
| Ford | General Motors GM | Pontiac | Jaguar | Land Rover | Nissan |
| Toyota | Honda | Lexus | Acura | Lotus | Scion |
| Infinity | BMW | Mercedes | Mitsubishi | Ferrari | Maserati |
| Lamborghini | Volks Wagen VW | Saab | Audi | Hyundai | Kia |
| Subaru | Mazda | Chevy | Volvo | Caddilac | Dodge |
| Chrylser | Daewoo | Porsche | Mercury | Freightliner | MG |
Individual Models
| | | | | | |
| --- | --- | --- | --- | --- | --- |
| Ford Mustang | Mitsubishi Eclipse | Mitsubishi Evo | Subaru WRX / STI | Dodge Viper | Chevrolet Corvette |
| Nissan Skyline | Honda S2000 | Nissan 350z | Toyota Supra | Chevy Camaro | Lotus Elise Exige |
| Honda Civic | VW Golf | Dodge SRT-4 | Eagle Talon | Acura Integra | BMW M3 |
| Nissan 240sx | Porsche 911 | Acura NSX | Honda Accord | Toyota Camry | Toyota MR2 |
| VW R32 | Dodge Truck | Mazda Rx7 | VW Jetta | Sand Buggy | Nissan Sentra |
Try The Car Enthusists Test (Link) and see how much of a motorhead you REALLY are.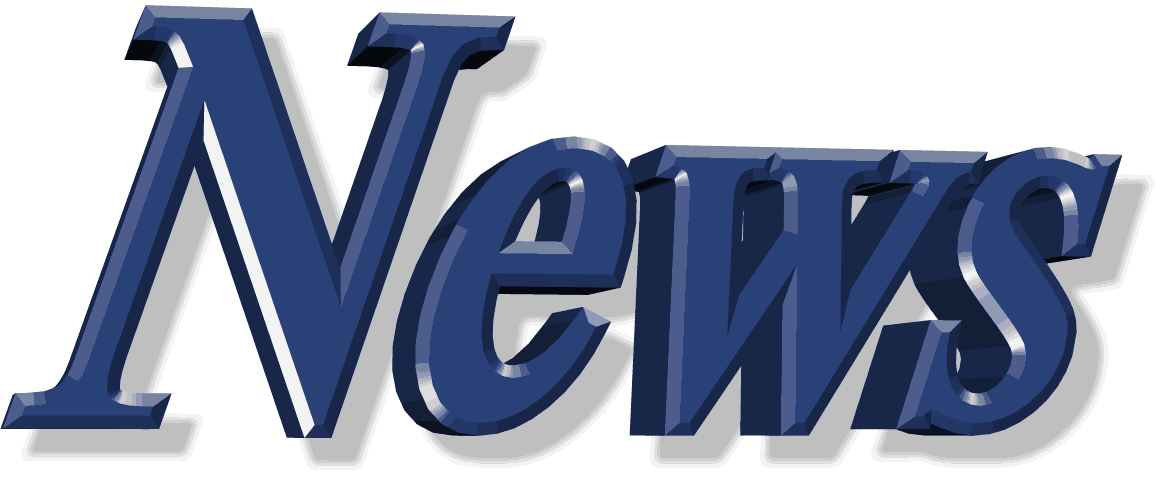 For the latest Automotive news and stories visit the websites below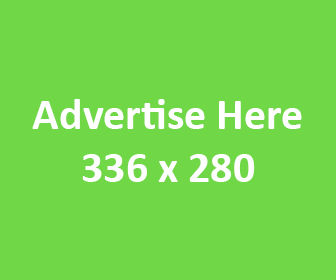 Our feature Build: An AWD V6 Civic