5 steps to Repair and Maintenance of your Engine
Simple steps to doing a tune-up on your car or truck
Contributed By: Enginebasics.com
If your wondering what you can do to get your hands dirty in the garage, and start to do your own maintenance on your vehicle, including your own repairs this article is a great place to start. We will go over some of the simple repairs that any owner can do to keep up with the maintenance of their car.
1. Changing spark plugs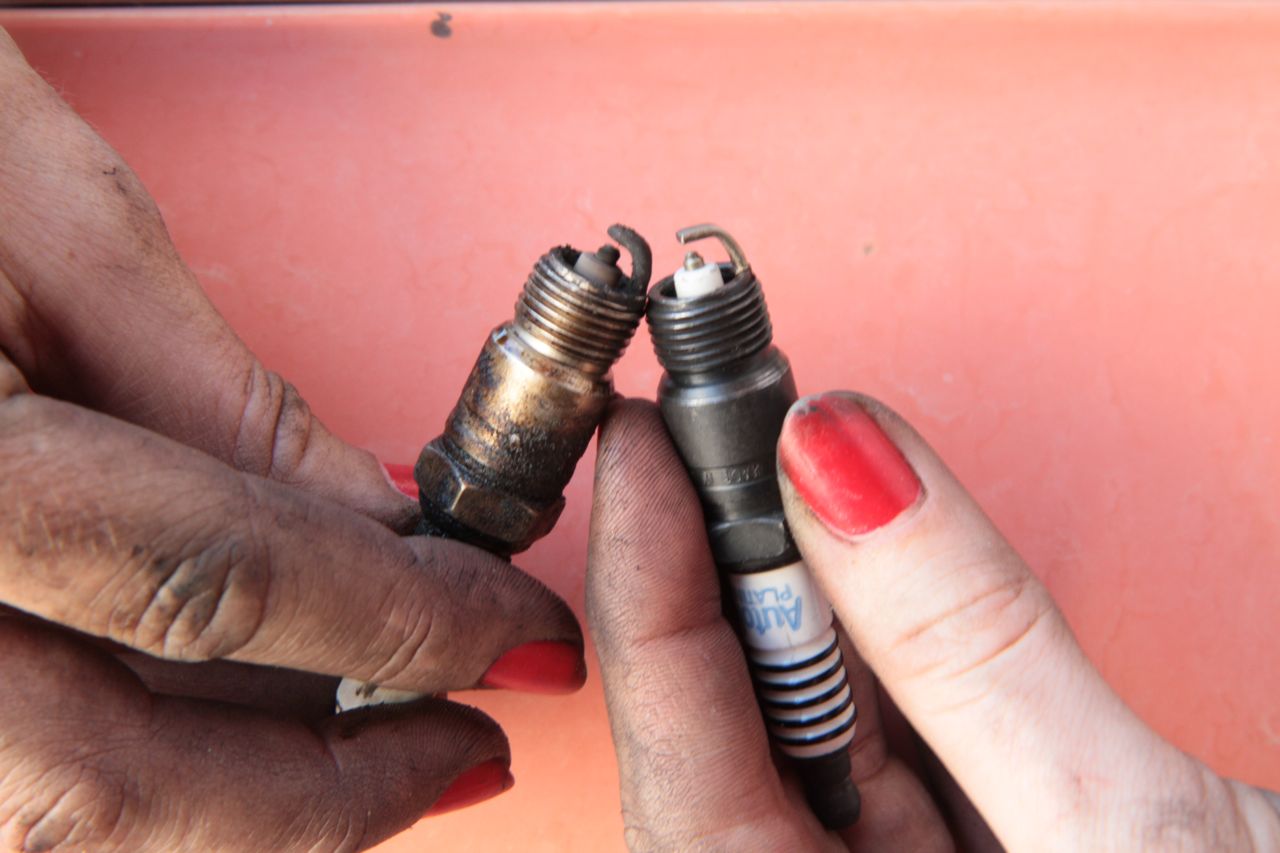 Changing spark plugs is a great way to freshen up a motor. Depending on the type of plugs your vehicle runs will depend on the maintenance schedule of replacing the plugs. Copper plugs usually need to be replaced every 20k-30k miles or every 4-6 years. Iridium plugs are very different. They have a life of up to 100k and only need to be checked for replacement between 10-15 years. While it is arguable if there are any performance gains between different types of plugs, certainly staying on top of the maintenance of your spark plugs will keep your engine burning efficiently.

2. Changing your air filter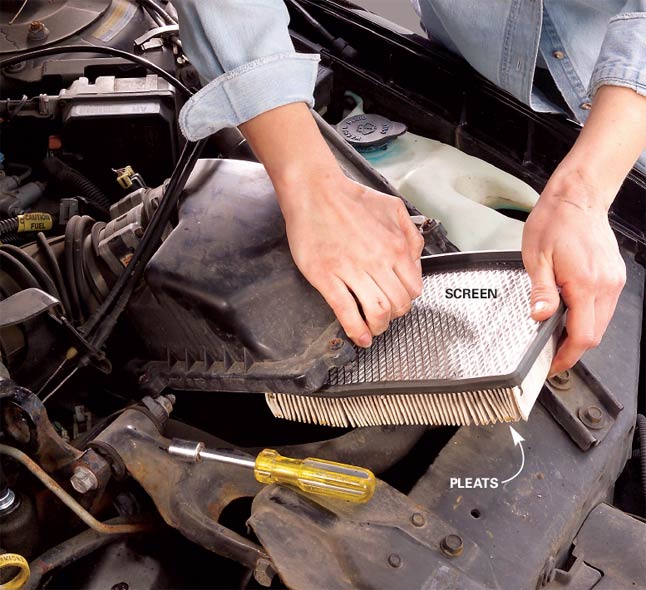 The air intake filter can be one neglected item on any car. Depending on the conditions you drive in will determine when the repair of the filter will be needed. Work trucks driving in harsh/dirty conditions will obviously need to be replaced more than a filter from a vehicle stored in a garage and driven only in the city.
If your looking for a little more performance and better MPG's, try a performance air filter:
3. Checking your distributor Cap and Wires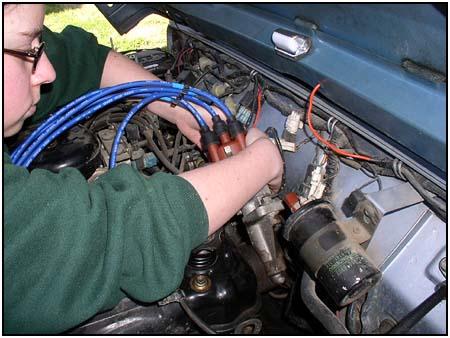 This step is slowly getting faced out as most manufactures are turning now to Coil on Plug ( COP ) set-ups. For those of us still driving a vehicle with a distributor and spark plug wires, checking these items for wear, and replacing them every 50k or so miles will help our vehicle to stay in top-notch shape.
Upgrading to a premium performance based spark plug wire has shown improvements in spark performance offering a better burn in the engine. This results in more horsepower and improved fuel economy. Check out some popular brands below:
4. Changing your oil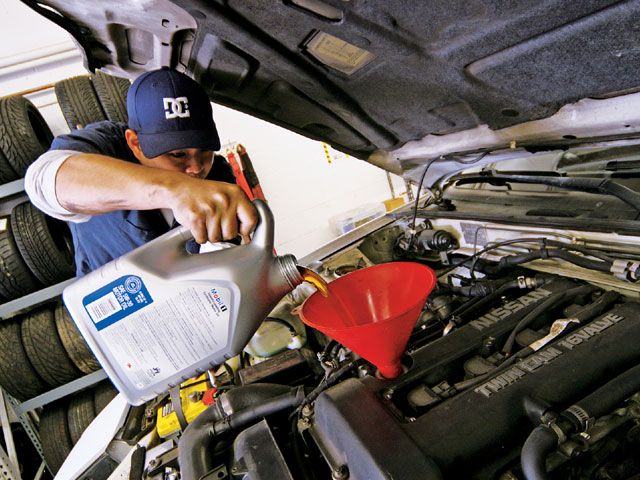 A great way to keep track of whats going on under the hood of your vehicle is to change your own oil. For some owners, the only time they pop their hood is when they are changing their oil. Changing your own oil is a simple task that can give you peace of mind knowing that it was done correctly by you. If you have never done it before than read this article on How to Change your own Motor Oil.
5. Toping off fluids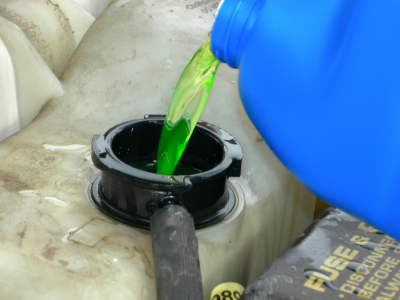 Part of the maintenance and repair of your vehicle should be to make sure that all fluids in the vehicle stay clean and are full. This goes for transmission fluid, Engine Oil, Power steering fluid, Brake fluid, window washing fluid, and coolant overflow.
These are 5 simple steps that anyone can do and can help you keep the repair costs down on your car. While doing any sort of repairs on a vehicle can seem like a daunting task, hopefully the articles you find here at enginebaics.com can make you realize that its not as bad as you may think!
ATTENTION READER:
If you enjoyed the information and article you just read be sure to check out our newly released book with even more exciting photo's and information:
How to Turbocharge and Tune your Engine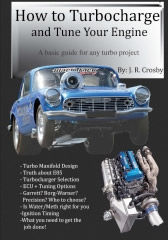 Follow Enginebasics on...


Want to know more about your particular Make and Model vehicle? All of these vehicles are covered in the tech, maintenance and repair articles found above. Enginebasics is the wiki or wikipedia of car part, repair, how to and tuning information. Let us be the class 101 for your automotive learning.
| | | | | | |
| --- | --- | --- | --- | --- | --- |
| Ford | General Motors GM | Pontiac | Jaguar | Land Rover | Nissan |
| Toyota | Honda | Lexus | Acura | Lotus | Scion |
| Infinity | BMW | Mercedes | Mitsubishi | Ferrari | Maserati |
| Lamborghini | Volks Wagen VW | Saab | Audi | Hyundai | Kia |
| Subaru | Mazda | Chevy | Volvo | Caddilac | Dodge |
| Chrylser | Daewoo | Porsche | Mercury | Freightliner | MG |
Individual Models
| | | | | | |
| --- | --- | --- | --- | --- | --- |
| Ford Mustang | Mitsubishi Eclipse | Mitsubishi Evo | Subaru WRX / STI | Dodge Viper | Chevrolet Corvette |
| Nissan Skyline | Honda S2000 | Nissan 350z | Toyota Supra | Chevy Camaro | Lotus Elise Exige |
| Honda Civic | VW Golf | Dodge SRT-4 | Eagle Talon | Acura Integra | BMW M3 |
| Nissan 240sx | Porsche 911 | Acura NSX | Honda Accord | Toyota Camry | Toyota MR2 |
| VW R32 | Dodge Truck | Mazda Rx7 | VW Jetta | Sand Buggy | Nissan Sentra |
Try The Car Enthusists Test (Link) and see how much of a motorhead you REALLY are.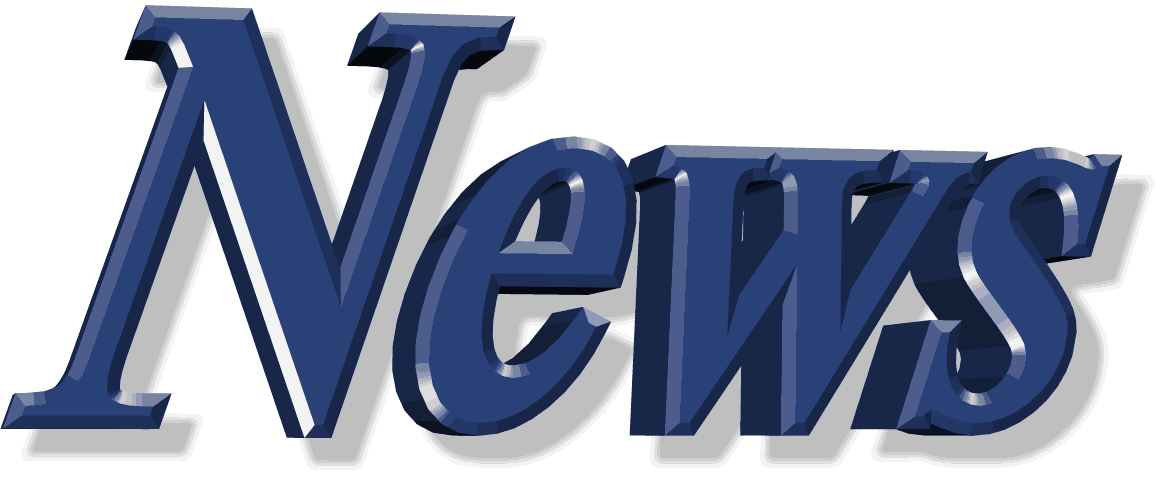 For the latest Automotive news and stories visit the websites below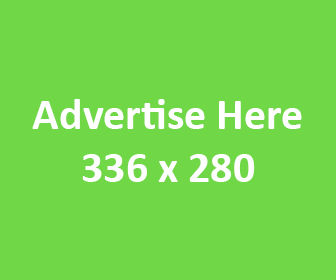 Our feature Build: An AWD V6 Civic