Upgrading The Air Filter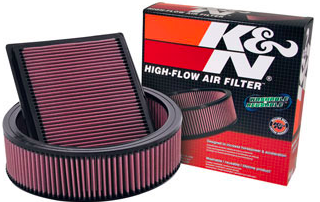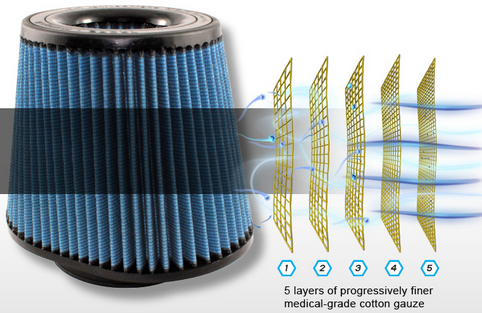 Exploring Power and Torque gains from Changing Your Air Filter
Contributed by: Enginebasics.com
One of the first modifications that owners looking for more power perform on their car or truck engine is the changing of the air filter.  The reason for this is it's a fairly simple mod that almost any owner can perform themselves in usually just a couple of minutes.  This makes changing out the air filter to an aftermarket higher flowing air filter a popular modification among enthusiasts.  Let's talk a little bit about why power is gained because of this modification.
Why does the engine pick up horsepower and torque from changing the air filter?
The factory air filter is chosen for several reasons.
Space constraints
Noise.  Some filters are better at filtering engine noise, which many manufactures are interested in.  Most owners of vehicles want a quiet cabin so a more restrictive filter may be chosen if it has the ability to keep engine noise down.
Ability to filter down to the smallest microns of dust to keep every last little particle of dust out of the motor.
To answer our topic question then, the reason an aftermarket filter picks up horsepower and torque is because the aftermarket filter is not going after the same goals as the factory OEM manufacturer was.  To make more power/torque we need to allow more air into the motor, and we need that air to enter the motor more easily and efficiently.  To do this the aftermarket filters only care about efficiency.  To accomplish this they will make their filters:
Larger.  A larger filter will have more media surface area for air to pass though.  This larger surface area allows larger volumes of air to pass through the filter easier and will less resistance.
Made of a different filter element.  While OEM manufactures have accountants who are always watching the bottom line on cost, an aftermarket air filter is going for max power instead.  Because of this they may choose a filter element that while much more expensive, offers just as good of filtering, and is much more efficient at allowing air to pass through thus supplying the motor with a larger volume of air.
Noise.  Many of those who are looking for more power and torque from their engine don't mind and in fact are actually looking for more noise from under the hood.  Because of this, aftermarket manufactures don't need to worry about noise in their air filter design and instead design the filter around max efficiency and flow. 
Here are some very popular aftermarket filters. Click on the image for more details:
Something to note though.  Just because aftermarket intake filters are offered for your engine doesn't mean that you will pick up any power.  Many manufacturers are no longer leaving easy power on the table and are making their intake filters much more efficient.  Many have noticed when performing before and after dyno's on their car/truck after installing an air filter to have picked up zero power.   Owners still continue to modify their intakes though do to enjoying the sound an aftermarket intake provides. 
Hopefully this article helped you understand a little bit better how modifying your air filter can help you pick up more power.  If you enjoyed this article, be sure to check out the other articles found here on the site by clicking the links found at the top and left margin of the page.  Also, please write us an email if there is a particular topic of information that you don't find that you would like to see a future article on.  Be sure to also like us on facebook and follow us on twitter for future articles and updates.
ATTENTION READER:
If you enjoyed the information and article you just read be sure to check out our newly released book with even more exciting photo's and information:
How to Turbocharge and Tune your Engine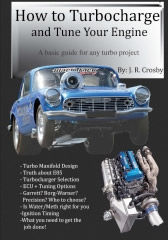 Follow Enginebasics on...


Want to know more about your particular Make and Model vehicle? All of these vehicles are covered in the tech, maintenance and repair articles found above. Enginebasics is the wiki or wikipedia of car part, repair, how to and tuning information. Let us be the class 101 for your automotive learning.
| | | | | | |
| --- | --- | --- | --- | --- | --- |
| Ford | General Motors GM | Pontiac | Jaguar | Land Rover | Nissan |
| Toyota | Honda | Lexus | Acura | Lotus | Scion |
| Infinity | BMW | Mercedes | Mitsubishi | Ferrari | Maserati |
| Lamborghini | Volks Wagen VW | Saab | Audi | Hyundai | Kia |
| Subaru | Mazda | Chevy | Volvo | Caddilac | Dodge |
| Chrylser | Daewoo | Porsche | Mercury | Freightliner | MG |
Individual Models
| | | | | | |
| --- | --- | --- | --- | --- | --- |
| Ford Mustang | Mitsubishi Eclipse | Mitsubishi Evo | Subaru WRX / STI | Dodge Viper | Chevrolet Corvette |
| Nissan Skyline | Honda S2000 | Nissan 350z | Toyota Supra | Chevy Camaro | Lotus Elise Exige |
| Honda Civic | VW Golf | Dodge SRT-4 | Eagle Talon | Acura Integra | BMW M3 |
| Nissan 240sx | Porsche 911 | Acura NSX | Honda Accord | Toyota Camry | Toyota MR2 |
| VW R32 | Dodge Truck | Mazda Rx7 | VW Jetta | Sand Buggy | Nissan Sentra |
Try The Car Enthusists Test (Link) and see how much of a motorhead you REALLY are.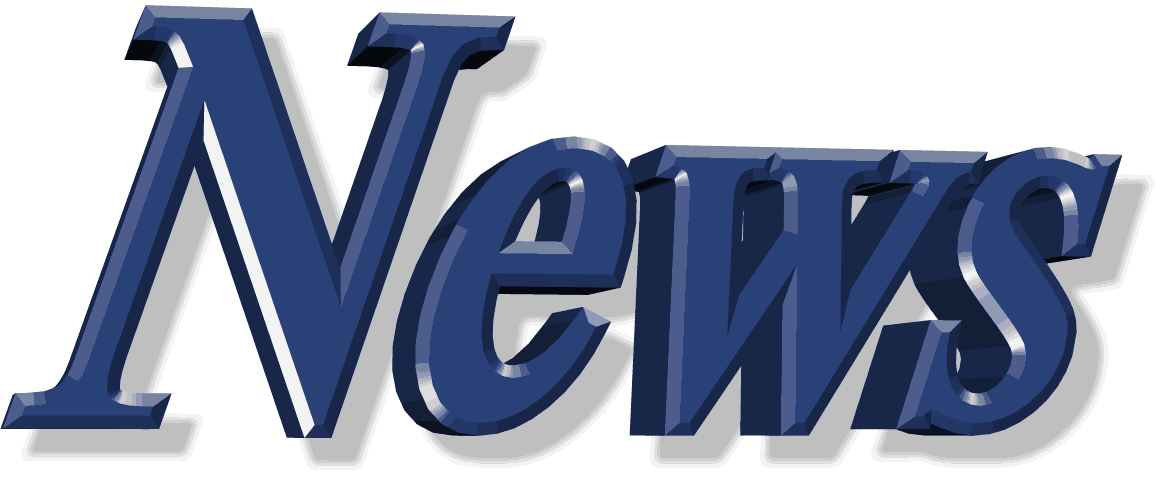 For the latest Automotive news and stories visit the websites below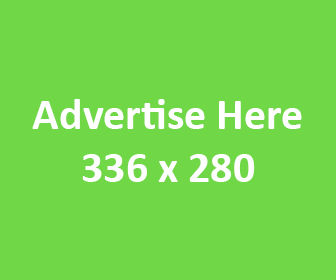 Our feature Build: An AWD V6 Civic