5 Engine Modifications to gain Horsepower and Torque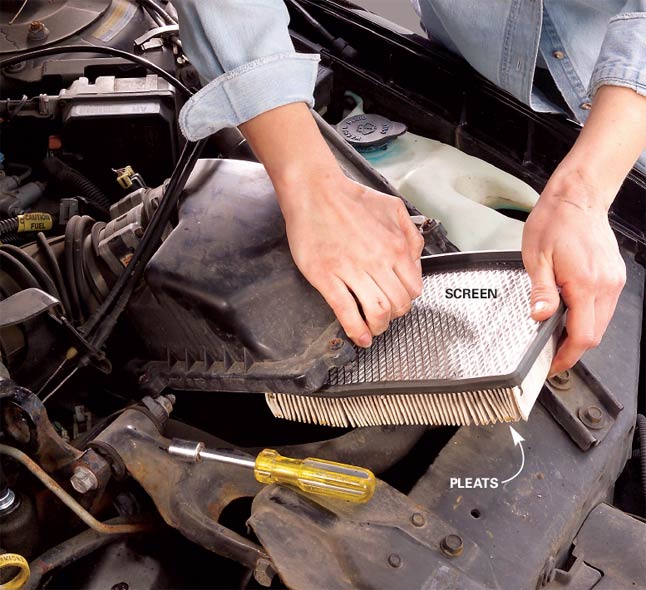 How to better your 0-60 and Qt. Mile time on your car/truck
Contributed by: enginebasics.com
Everyone wants to know how they can make their car or truck faster.  This article will cover the top 5 things an owner can do to make their engine perform better.  This should increase the horsepower and torque you make, your 0-60 time, Qt-mile time, and some will even increase the potential MPG's of the vehicle.  Increasing the efficiency of the engine is what makes all this possible.  Let's take a look at the 5 easy steps a car or truck owner should do to make this possible.  The steps below are not necessarily the order that would need to be followed.  Modifications could be done at anytime and in any order.
Step 1.  Increase Exhaust Flow
This is the most basic and first step any owner should take if they are looking to get more power out of their engine.  Engines are basically giant air pumps.  Anything you can do to bring air in and out of the engine easier will cause it to breathe better and gain horsepower and torque.  Car owners and truck owners have been modifying their exhaust system since modifying cars became a thing.  Many have asked though if such easy gains can be had, why is the OEM manufacture not doing it themselves?  Why would Toyota, Chevy, Ford, or anyone just leave free power on the table?
The answer is that this flow comes at the cost of more sound.  There is always a balance that has to be maintained between max exhaust flow and not having the car be annoyingly loud.  On the most advanced systems the exhaust is variable in that it has a valve that can open and close to increase or decrease the amount of sound/flow the exhaust has.  Read our article on Cut-out Exhaust Valves if this interests you.  This is great in that it keeps the car nice and quite under most situations, but has the ability when max performance is wanted to open up and allow that extra flow with the loud sounds that come with it. (click on image for more info)
Many owners start by replacing the exhaust muffler with a higher flowing unit like the following below:
After that changing out the exhaust piping with larger pipe can then be performed if the owner is looking for even more performance.   This type of modification is a lot more involved and usually performed by a muffler shop.  If looking to do these modifications more yourself, many choose to buy a cat-back exhaust system for their car.  These systems will replace the exhaust tubing and muffler from the catalytic converter to the back of the exhaust tips where the exhaust exists.  If looking to go even MORE extreme and depending on the car or truck, a FULL exhaust system can be purchased which will change out all of the exhaust from the collectors back. (click for more information)
If looking for more information on exhaust flow and how to gain power on this topic be sure to check out our in-depth article here at engine basics by following this link:
Engine Exhaust Flow
Step 2.  Free up the intake
The second thing that should be performed on a car or truck engine to get more power would be the intake.  If the motor is able to breathe air into it easier, it will have the ability to make more power.  Like the exhaust there are a couple different options to do this.
One option is to just replace the air intake filter with a higher flowing unit.  These filters can be purchased online for the particular make and model car or truck that they are for.  Some examples are found below and you can click on them to search for a performance filter for your particular application:
The next option is to put a whole new intake system on the car.  These intakes will replace not only the filter, but also the intake piping as well.  Once again the OEM manufacturers usually didn't leave power on the table here for free.  When replacing the entire intake system it can produce more power, but it usually also produces more sound.  Many modify their intakes for this very purpose that they want to hear their motor "sing" more, but it should be noted that if you're not looking to increase the noise of the motor than this is not something that should be modified.
Step 3.  Add an underdrive pulley to slow accessories
For some this is a great modification while for others, not so much.  The cars main pulley is what runs the belts that control all the engine accessories.  Some pulleys offered for a particular car or truck application are offered as just a lighter unit to the stock pulley.  These will offer little gains if there are any to be had.  Other pulleys are what you call under-drive pulleys.  These pulleys are slightly larger than the OEM pulley so that the motor can turn the accessories easier and free up more horsepower for the wheels.  This free up of power comes at the cost of running the accessories at a slower speed.  While it usually doesn't affect them enough for the drive to notice, it does under drive them slightly causing them to not be as efficient.  Owners that have performed this modification have reported ZERO change in the vehicle except for more performance, while others have complained of steering being heavier, lights being dimmer, and A/C not working as well.  It really just depends though on the way the accessories are run on the engine, and the product that is purchased and how much it underdrives the accessories. (click on the image and find one for your particular application)
Step 4.  Make the vehicle as light as possible
If you are interested in gaining performance than it should come without saying that you'll want to keep the vehicle as light as possible.  The amount of stuff you run around with in the trunk should then be minimal if diminished to nothing at all.  Many owners will remove things like floor mates, spare tires, tool kits, and stereo speakers, but this can be seen as a little extreme to some.  What every owner should do is keep the car clean and empty of items that aren't needed that day.  As a bonus, you'll always have room for stuff when you need it by not having a cluttered mess.
Step 5.  Run performance ignition components.
We have freed up the intake and exhaust system of the engine and now need to make sure that the air and fuel we inject gets burned to the best of our ability.  To do this we need to make sure our ignition system is in top condition.  This starts with running good spark plugs.  Iridium plugs have been shown to not only last longer, but show a better spark for ignition.  Iridium plugs can be purchased online sometimes at big discounts compared to what you can find locally:
Other companies, like E3 Spark Plugs, have been able to show horsepower and torque gains just by the switching to their patented plugs.  The plugs have been proven on an independent study to show HP and TQ gains on a dyno.  It is quite impressive that more power can be found so easily.  Here is a link to E3 plugs: (click photo for more info and purchasing)
For car and truck engines that don't run coil on plug (COP) setups, upgrading both the main coil and wires is the next step to making sure to have good spark in the motor:
This wraps up our article.  There are obviously a lot more ways to make more horsepower and torque, but these are the first 5 modifications that should be performed.  Some are easy and can be performed in just a few hours as well.  Hopefully you enjoyed this article.  Be sure to check out the other articles found here at enginebasics.com by clicking the links found at the top and left side of the page.  Follow us on Twitter and like us on Facebook for updates.
ATTENTION READER:
If you enjoyed the information and article you just read be sure to check out our newly released book with even more exciting photo's and information:
How to Turbocharge and Tune your Engine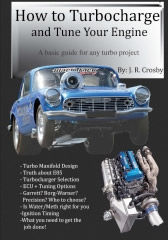 Follow Enginebasics on...


Want to know more about your particular Make and Model vehicle? All of these vehicles are covered in the tech, maintenance and repair articles found above. Enginebasics is the wiki or wikipedia of car part, repair, how to and tuning information. Let us be the class 101 for your automotive learning.
| | | | | | |
| --- | --- | --- | --- | --- | --- |
| Ford | General Motors GM | Pontiac | Jaguar | Land Rover | Nissan |
| Toyota | Honda | Lexus | Acura | Lotus | Scion |
| Infinity | BMW | Mercedes | Mitsubishi | Ferrari | Maserati |
| Lamborghini | Volks Wagen VW | Saab | Audi | Hyundai | Kia |
| Subaru | Mazda | Chevy | Volvo | Caddilac | Dodge |
| Chrylser | Daewoo | Porsche | Mercury | Freightliner | MG |
Individual Models
| | | | | | |
| --- | --- | --- | --- | --- | --- |
| Ford Mustang | Mitsubishi Eclipse | Mitsubishi Evo | Subaru WRX / STI | Dodge Viper | Chevrolet Corvette |
| Nissan Skyline | Honda S2000 | Nissan 350z | Toyota Supra | Chevy Camaro | Lotus Elise Exige |
| Honda Civic | VW Golf | Dodge SRT-4 | Eagle Talon | Acura Integra | BMW M3 |
| Nissan 240sx | Porsche 911 | Acura NSX | Honda Accord | Toyota Camry | Toyota MR2 |
| VW R32 | Dodge Truck | Mazda Rx7 | VW Jetta | Sand Buggy | Nissan Sentra |
Try The Car Enthusists Test (Link) and see how much of a motorhead you REALLY are.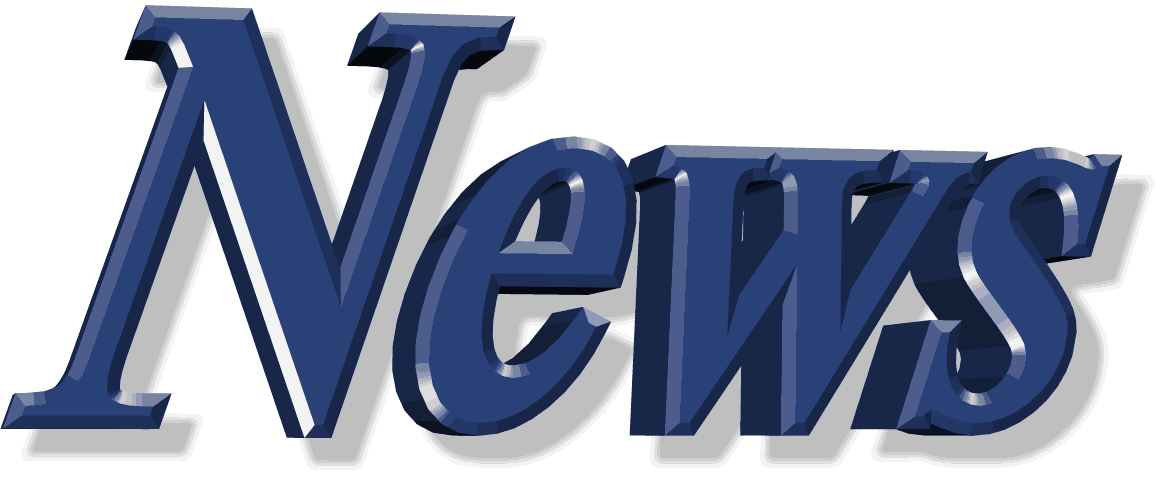 For the latest Automotive news and stories visit the websites below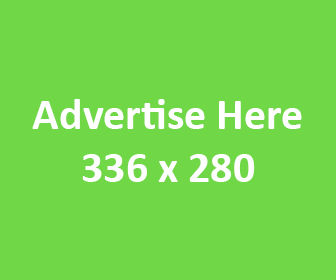 Our feature Build: An AWD V6 Civic